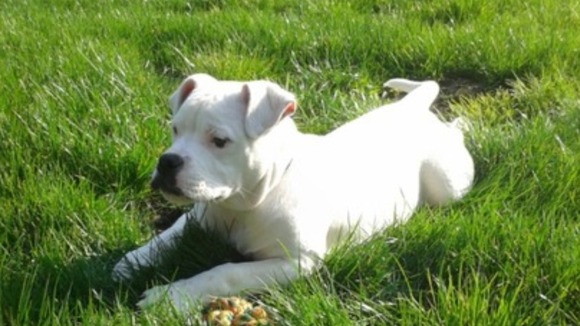 A mother from Bradwell in Essex says she has been left heartbroken after a puppy her son was given to help with his autism has gone missing.
Rex, a six-month-old American bulldog, has not been seen since last Wednesday.
Mari Wood has been handing out posters to help find him. Rex is a registered autism support dog for Mari's five-year-old son Tim. He has not been told that the puppy is missing.