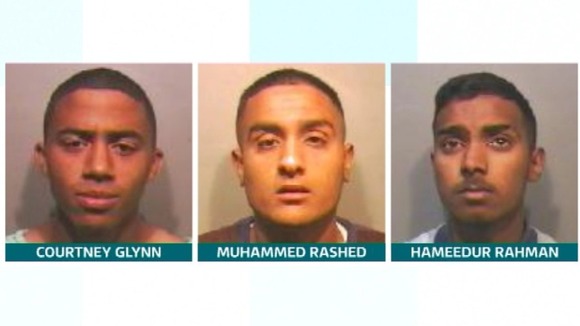 Three teenagers found guilty of murdering a grandfather at his home in Bedfordshire are due to be sentenced today.
65-year-old Sharif Demirsay was stabbed 11 times during a robbery last May.
Courtney Glynn, Muhammed Rashed, and Hameedur Rahman had forced their way into the bungalow on Vineyard Way in search of gold and cash.