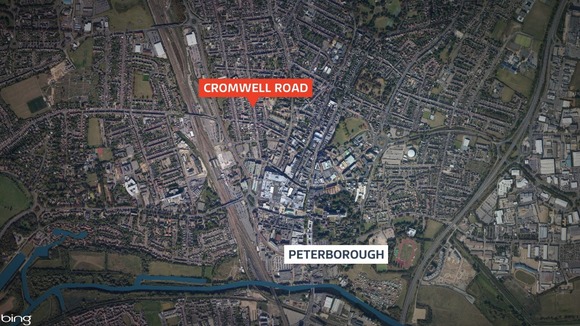 Two men have been charged with murder after the death of a teenager.
Mohammed Haroon Sanghar, 18, of Cromwell Road, Peterborough, was taken to Peterborough City Hospital after suffering multiple injuries following an incident involving a car at 2.30pm on Thursday.
Mr Sanghar, known as Haroon, died at about 12.45pm on Friday, Cambridgeshire Police said.
Two men James Lawrence Pettit, 21, of Restormel Close, Bedford, and Dino Fumo, 23, of St Michael's Road, Bedford, will appear at Peterborough Magistrates' Court charged with murder and robbery in connection with the incident.
Detective Inspector Jon McAdam said: "The incident which resulted in Haroon's death happened in broad daylight in a busy area of Peterborough so I am confident there are people who saw it but haven't contacted police so far."
Anyone with information should contact the force's major crime unit on 101 or Crimestoppers anonymously on 0800 555111.