Anglia
Second earthquake in Rutland
The British Geological Survey has reported a second earthquake in Rutland in 24 hours.
View all 9 updates ›
Rutland earthquake also felt across Northamptonshire and Cambridgeshire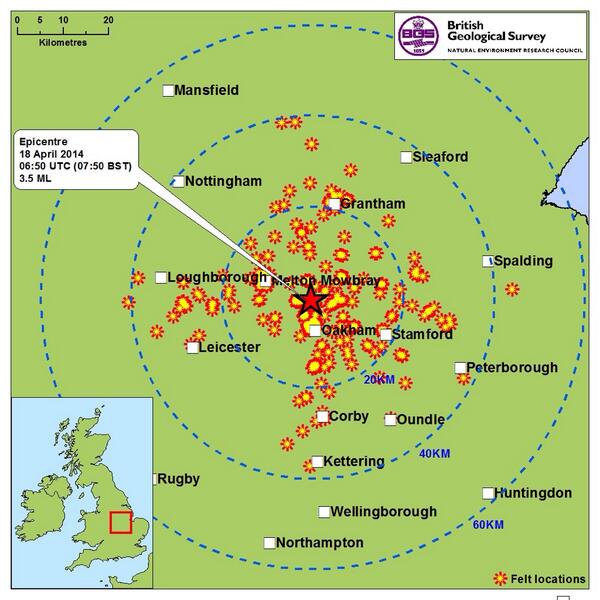 More top news
It will be a largely cloudy but humid day with the risk of hit-and-miss heavy showers and thunderstorms.

It will turn dull and misty again overnight but it will stay mild. Tomorrow will be mostly cloudy with a risk of localised heavy showers.

Group Lotus has announced plans to shed over 300 jobs in a restructuring and cost-cutting move.