Second earthquake in Rutland
The British Geological Survey has reported a second earthquake in Rutland in 24 hours.
View all 9 updates ›
Rutland earthquake also felt across Northamptonshire and Cambridgeshire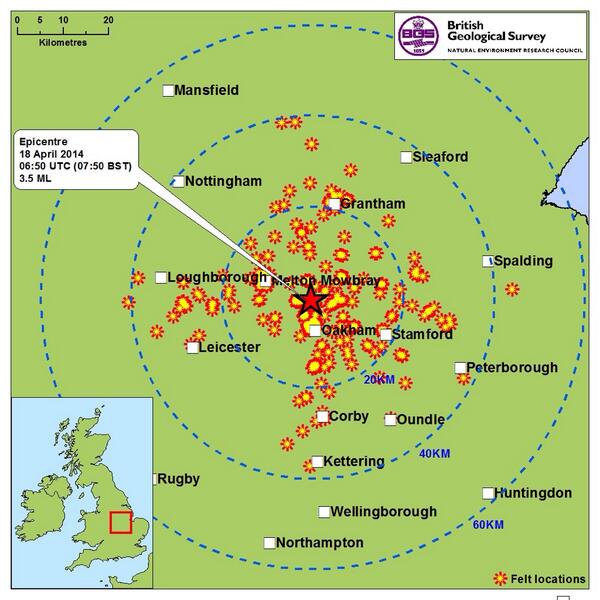 More top news
The historic Schiaparelli lander appears to have been smashed after crash-landing onto the red planet, the European Space Agency said.

Police are still trying to trace down a group of people Corrie McKeagh talked to just hours before his disappearance.

We look at some of the things to keep an eye on over the weekend in the Football League.