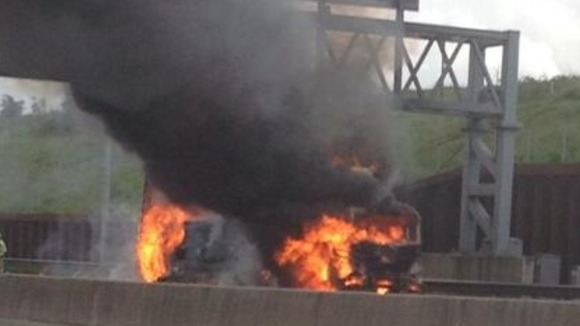 Drivers are being warned the M25 anti-clockwise will be closed during Thursday's rush hour after a lorry fire.
The M25 is closed anti-clockwise between junction 23 (access to the A1(M)) and junction 21a (access to the M1).
A lorry carrying cooking oil and foodstuff has overturned, spilling its content – which later caught fire – onto the carriageway.
Emergency services are currently on scene, as well as structures engineers assessing damage to the road and overhead gantry.
A police investigation is underway. The road will be reopened as soon as it is safe to do so but the closure is expected to last for several hours, and during rush hour.
Road users wishing to use the M25 anti-clockwise need to exit the M25 at junction 23 and take the A1(M) north; exit at junction 3 and join the A414 west. Take the A405 south and rejoin the M25 at junction 21.