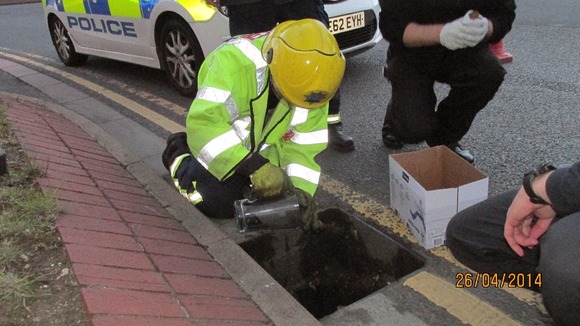 Ten ducklings have been rescued after getting stuck in a drain in Peterborough.
Police officers and firefighters worked together to recover the baby birds from the busy road in Rivergate on Sunday night.
The forces used a jug to save the ducklings and placed them safely in a box.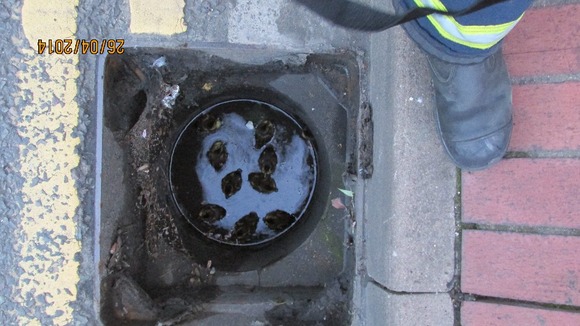 All of the ducklings survived their ordeal and have been released into the wild.