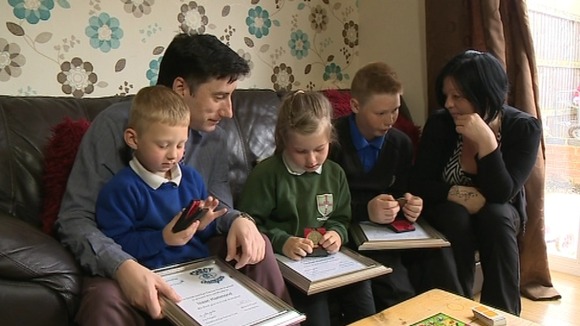 Three children from a family in Norfolk, who have been affected by childhood eye cancer, have received special awards for bravery.
Seven-year-old Isobel Hammond from Dereham was diagnosed with retinoblastoma in 2010 and had to have her right eye removed.
Her dad is very proud of the way she's coped.
"All the way through, she's been really, really brave and I think she's been our strength," dad Wayne told ITV News Anglia.
"We always thought it was going to be us who were going to be the ones supporting her, but I think it's been the other way round really."