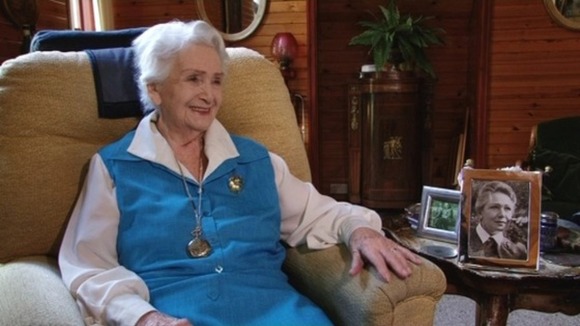 Suffolk acress Jean Kent might have died in a fall after suffering a heart attack in her bedroom an inquest heard.
The 92-year-old was one of Britain's biggest TV and film stars of the 1940s and 1950s but in later life lived quietly in a Suffolk village.
Ms Kent, described as well-loved in her community, died in hospital last year two days after being found collapsed under a television at her home in Church Road, Westhorpe, near Stowmarket.
It is not known how long the star, real name Joan Mildred Hurst, had lain under the screen before she was found amidst "considerable disarray" by her housekeeper Rita Betts at about 11.30am on November 28.
Her death sparked a police investigation but officers established there was no evidence of any wrongdoing.
Coroner Peter Dean recorded a narrative verdict that Ms Kent died from accidental injuries against a background of significant cardiac disease which may have preceded the fall.
Ms Kent acted in 45 films and starred alongside Marilyn Monroe, Michael Redgrave and Laurence Olivier during her career.
Beginning her career as a chorus girl, her roles included Fanny By Gaslight, The Browning Version, The Prince And The Showgirl and a late career cameo in Up Pompeii.