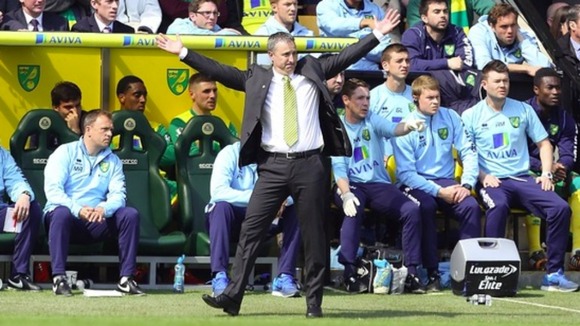 Neil Adams has vowed to make "attractive and winning football" the norm again for fans of Norwich City.
The 48-year-old was this evening confirmed as the new Canaries manager despite earlier speculation that Neil Lennon was on his way to the club having left Celtic.
Norwich City confirmed Adams had been signed on a three-year deal. He had been in charge at the club for the final five matches of the season following Chris Hughton's departure in April.
This evening, Neil Adams said: "It is a huge honour and I am immensely proud to be confirmed as the Club's manager going forward, and work starts straight away on putting into place the necessary requirements for next season.
"The priority is to ensure that attacking, attractive and winning football is once again the norm for supporters of this Club, and it is essential that we now have everyone pulling in the same direction for the challenges that lie ahead.
"I thank the board of directors for giving me this opportunity as well as the amazing support that I and the team received from the fans during the last five games of last season and also in the time since.
"I can assure everyone that we will all be working as hard as possible to achieve our objective of returning this club back to where it belongs."
For a look back at Neil Adams' career, click here.