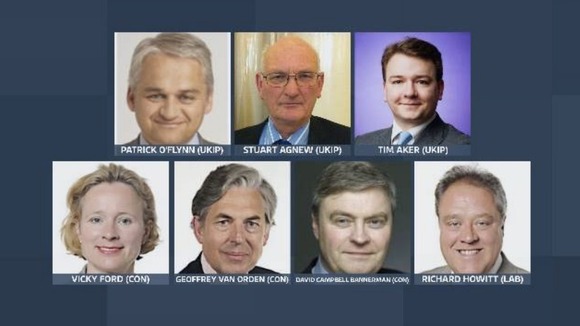 Five of the seven MEPs for the Eastern region will be returning to the European Parliament in Brussels and Strasbourg. They will be joined by two new faces from UKIP.
UKIP won the Eastern region vote and were allocated three seats - one more than in 2009.
The Conservatives also have three MEPs - the same number they won at the last European Election.
Labour were allocated the final place. The Liberal Democrat MEP Andrew Duff lost the seat he first won in 1999.