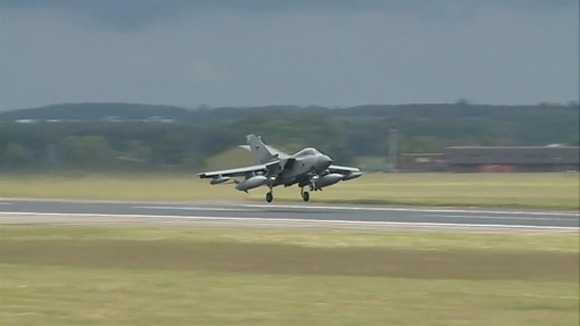 A Tornado from 2 Squadron at RAF Marham in Norfolk has recreated a reconnaissance mission carried out over the coast of France on D-Day nearly 70 years ago.
A jet from the base, fitted with a digital camera, photographed the beaches of Normandy.
In 1944 it took three aircraft and 30 flights to get the latest images of the battlefront on those beaches.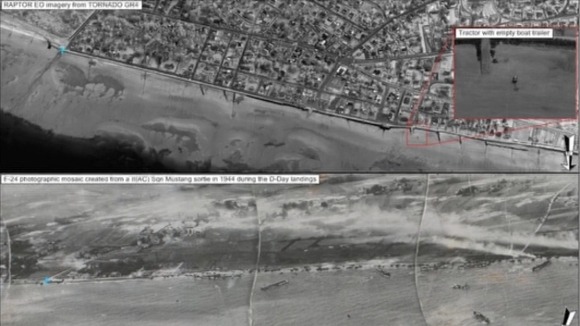 On D-Day itself, June 6 1944, a II (AC) Squadron Mustang, piloted by Air Commodore Andrew Geddes, brought back the first pictures of the Normandy landings.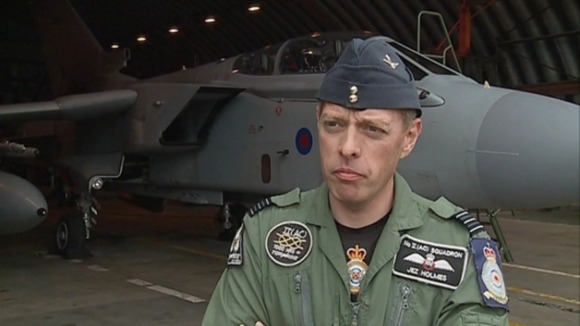 "With the modern technology, we replicated Air Commodore Geddes' flight down the beach at 800 ft," Wing Commander Jez Holmes told ITV News Anglia.
"But of course, we weren't faced with the apocalyptic vision that those pilots were faced with at the very moment that the first landing craft touched the sand."