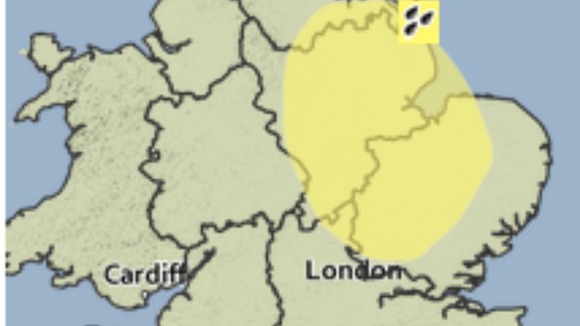 The Met Office has issued a yellow weather warning for the risk of heavy thundery rain in parts of the Anglia region.
The warning is valid from noon on Monday until 8pm.
The Met Office says: "Scattered but potentially intense thundery downpours are likely to develop from the middle of the day onwards across this region.
"The public should be aware that where these occur, they could bring a risk of surface water flooding, with hail and gusty winds posing additional hazards locally."
The Met Office chief forecaster's assessment: "Plenty of energy and moisture in the atmosphere again today, but (as often in such situations) it is difficult to pin down the counties most at risk from intense downpours.
"Around 20 mm of rain could fall within an hour at a few locations but the majority of places will see much less."