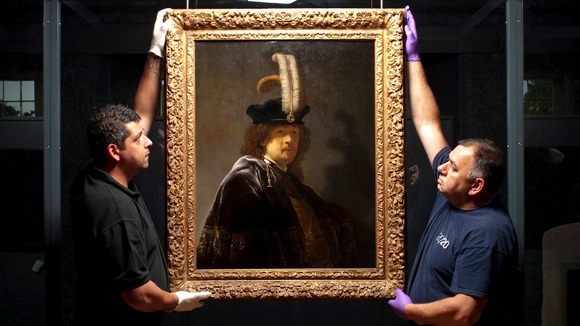 Experts from Cambridge have helped to prove that a self-portrait was painted by Rembrandt following months of analysis.
The authenticity of the 1635 painting has been questioned for decades. It depicts the Old Master looking out at the viewer while wearing a black cloak, a feathered bonnet and a metal band around his neck from a suit of armour.
Experts at the Hamilton Kerr Institute (HKI) in Cambridgeshire have now removed several layers of aged and yellowed varnish and analysed the artist's signature - to prove it was genuine.