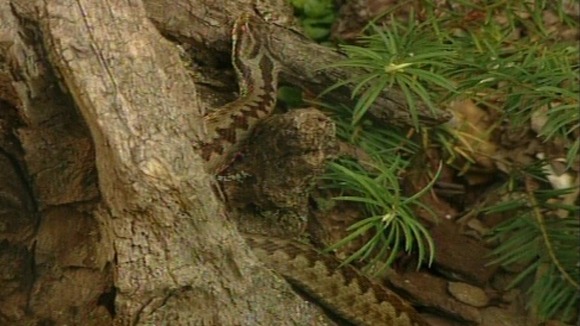 An urgent warning has been issued to dog owners in the Tendring area of Essex after a greyhound was bitten by a snake and needed treatment.
The incident, believed to involve an adder, happened at Brook Country Park on the outskirts of Clacton.
The local dog warden, Allen East, says there's been two similar incidents recently.
"It's all down to the hot weather which makes the snakes more active," Mr East said.
"In this case the owner said his dog was in a great deal of pain and his leg was badly swollen. He would not like to see any other dog suffer in the same way."