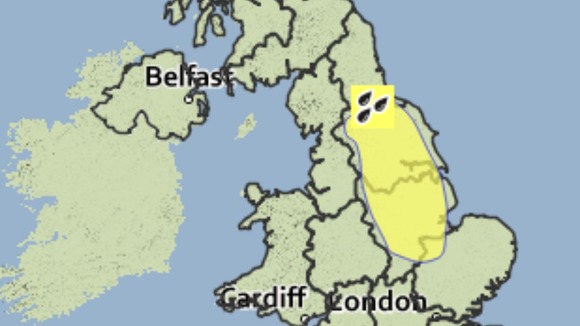 The Met Office have warned of scattered heavy, thundery showers developing across parts of northern England this afternoon and then extending down into the northeast Midlands and western parts of the Anglia region this evening. There is a risk of localised surface water flooding.
According to the Chief Meteorologist:
"As is usual in such situations, rainfall amounts will vary considerably across the area. Some spots could possibly have over 20 mm of rain falling in less than an hour and very locally 30-40 mm in 3 hours, whilst many other places will miss the worst."
Click here to go to the warnings page on the Met Office website.