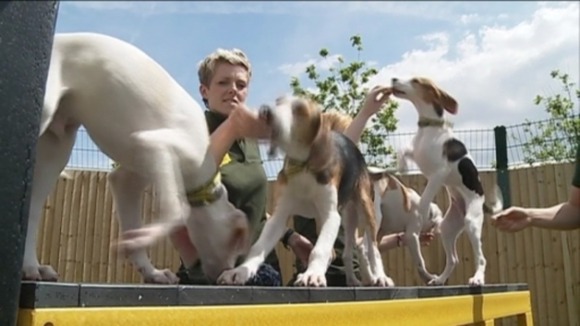 A new dogs home in Wickford near Southend has re-homed almost all of its dogs in the first week of opening.
The Dogs Trust re-homing centre looks after hundreds of dogs at any one time and it's now taking in dogs from other areas to meet the demand.
Lisa Cooper said. "Although it's been busy over the past week we know that there's been a lot of excitement locally, people have seen the new building, they want to come and have a look around.
We know that will die off and that means less people coming in through the doors, but we still have the dogs here to be re-homed."