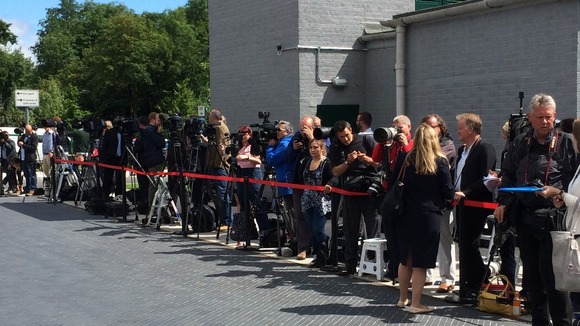 The Duchess of Cambridge is meeting a code-breaker who worked with her grandmother at Bletchley Park when she visits the famous site.
Kate's tour of the park will mark the completion of a year-long restoration project which has also created new visitor facilities.
The Duchess' paternal grandmother Valerie Glassborow was a civilian member of staff at Bletchley Park where her twin sister Mary was also employed.
The success of the centre's code-breakers are credited with shortening the war by two years.
An £8 million Heritage Lottery Fund restoration project has also created a visitor centre, and new exhibitions and interactive displays at the site.