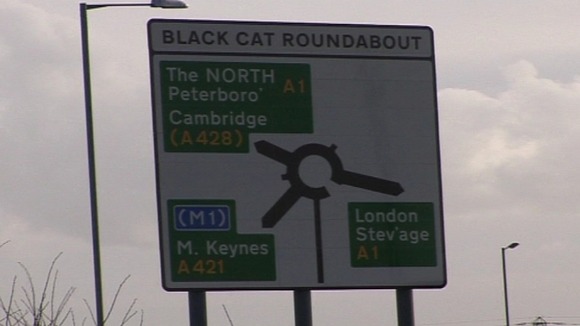 Millions of pounds of upgrades are due to begin next week to make the Black Cat roundabout on the A1 safer and reduce congestion.
The notorious stretch of road near St Neots on the Bedfordshire - Cambridgeshire border will see more than £5million of widening work, new safety fencing and installation of traffic lights aimed to keep traffic flowing.
The work will take place between 7.30am and 5.30pm from Monday to Friday and will last for six months.