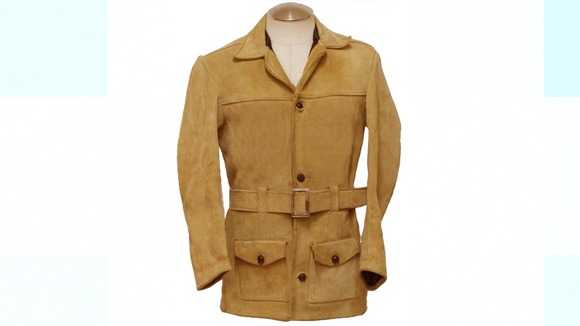 Essex Police have released a picture of a distinctive jacket worn by a man seen on the Salary Brook Trail just before Nahid Almanea's body was found. The man wearning it was seen walking towards the Greenstead estate between 10.20am and 10.40am.
He is described as being aged in his late teens to 30. He had very black, thick hair which was quite short and a two to three inch mop style on top. He was clean shaven, of average build with a tanned face. He wore baggy trousers, which may have been lightweight cotton.
He was wearing a very distinctive jacket described as an Italian designer item in either suede or leather. it was slightly longer than waist-length, had brown buttons up the front and two pockets also with buttons. It was beige and had a belt.