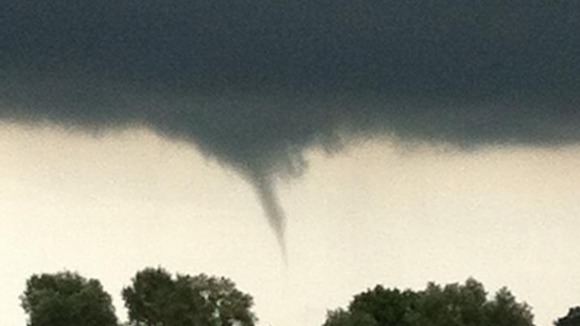 Eyewitness Vikki Woodford said she saw the tornado touch the ground at Wortwell on the Norfolk-Suffolk border.
Vikki wrote on the ITV News Anglia Facebook page: "I have pictures of it from Wortwell - very clear! We watched it touch down, videoed it then left before the storm was overhead."
She added that it then fizzled out.
There are no reports of any damage.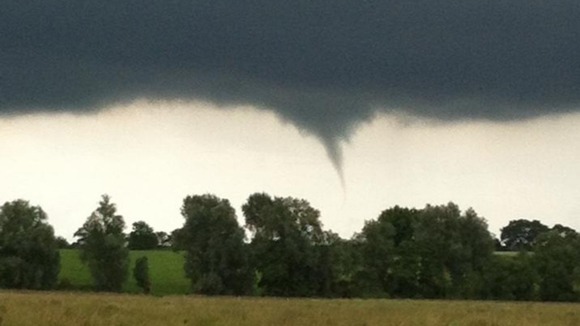 See more of weather pictures from across the East Anglia region