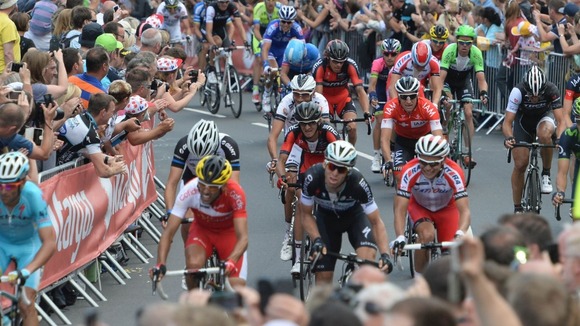 After the hills and dales of Yorkshire, the Tour de France hits the flatter lands of East Anglia on Monday for the third stage from Cambridge to London via Essex.
The cyclists will depart from Cambridge city centre at 12.15pm on the 155 km stage (96 miles).
Two hours ahead of the cyclists is the Tour's publicity caravan - a procession of colourfully decorated trucks and cars of the race's sponsors.
Read more: Timings, terminology and the technology of the Tour de France
Click here for details of the route through Cambridgeshire