Advertisement
The cloudy skies will remain tonight but at least temperatures will stay frost-free.
Read the full story ›
The Met Office have announced that winter 2014/15 will likely end up as the sunniest on record, but it's the east that has benefitted most
Read the full story ›
The joint highest spring tides for 18.6 years will peak this Saturday but, without severe weather, only minor impacts are expected
Read the full story ›
Dull conditions may dominate now in mid February in the Anglia region but December and January have seen record sunshine levels.
Read the full story ›
Advertisement
Lifeboat crews had to come to the rescue of a trawler after it got into difficulties in "appalling seas" off the coast of Harwich.
The RNLI launched its all-weather lifeboat at about 12.45am on Friday but did not reached the Belgian beam trawler, which was 30 miles out, until 3.30am.
The volunteer crew battled a force nine gale as it attempted to tow the vessel back to Harwich.
The RNLI described the conditions as "appalling" and said the tow rope snapped three times on the journey back.
The lifeboat eventually returned to Harwich at 11.00am on Saturday.
Gritting lorries have been out across hundreds of miles of roads across the Anglia region after overnight snow and sub-zero temperatures.
Most schools across the region are unaffected by the weather and are open as usual although some are extending arrival times for pupils.
Slight covering of snow across Luton this morning but gritters have been out overnight so priority routes should be clear #GritterTwitter
#GritterTwitter We are reloading the gritters at our depots now, ready for a 2nd run starting at 4:30am. Take care in the snowy conditions.
Temperatures around the Anglia region at 7am on Tuesday
-1.7°C in Northampton
-1.3°C in Bedford
-1.3°C in Stowe, Buckinghamshire
-1.0°C in Harpenden, Hertfordshire
-0.8°C in Wittering, Cambridgeshire
-0.7°C in Cambridge
-0.6°C in Woburn, Bedfordshire
-0.5°C in Cavendish, Suffolk
-0.1°C in Wattisham, Suffolk
+0.2°C in Norwich
+0.5°C in Santon Downham, Suffolk
People across the Anglia region have been posting their snow pictures on Twitter as the Met Office extends its weather warning.
Read the full story ›
People across the Anglia region have been posting pictures of the snow in their area on Twitter.
Send your snow pictures to angliaweather@itv.com
Knebworth area near Stevenage in Hertfordshire
St Neots area of Cambridgeshire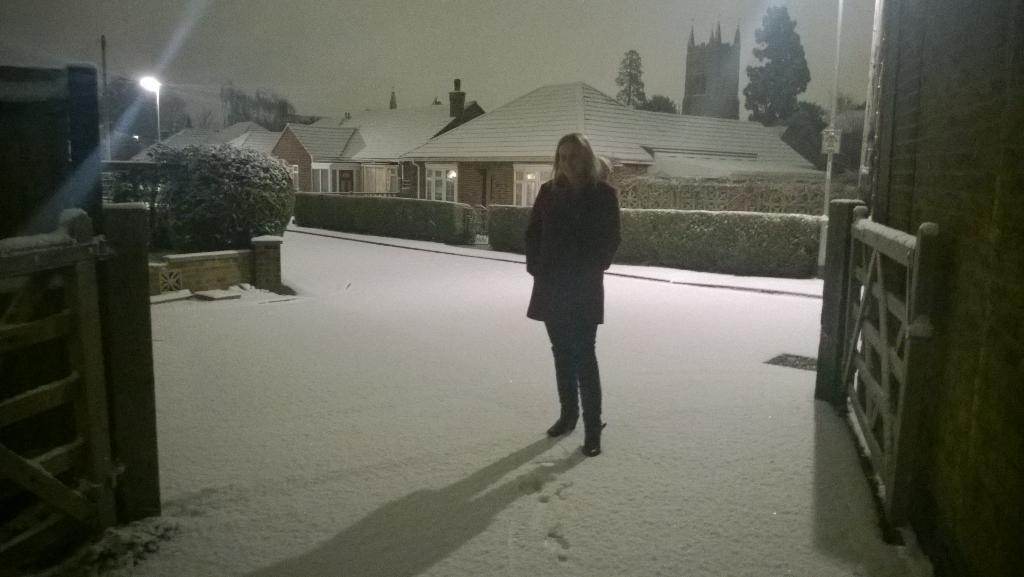 Bedfordshire south of Bedford
Load more updates