Sunny spells at first this morning but it will turn cloudy through the day and rain will arrive during the afternoon. Highs of 18ºC.
Read the full story ›
A viewer has tweeted us pictures of a car stranded in a flooded ford at Shotesham in Norfolk.
It's not known how the car came to get stuck, but broken windows suggest the occupants had to smash their way out to escape the flood waters.
Some places in the Anglia region have already seen rainfall totals more than double than would normally fall in June.
Advertisement
The Met Office has issued a weather warning for more heavy rain in eastern parts of East Anglia during Sunday afternoon.
The weather warning is in force from 1pm until 5pm on Sunday 26 June 2016
The Met Office says following this morning's heavy showers, further heavy showers are likely to develop for a time this afternoon across eastern parts of both East Anglia and Kent.
Although some places will miss the showers, please be aware of the risk of localised impacts due to surface water flooding, especially in locations where the ground is already very wet, following heavy rain during the past few days.
The showers should quickly die out later this afternoon.
"The remnants of the deeply unstable airmass of the past few days are expected to remain over the extreme southeast of the UK through today.

"As temperatures rise this afternoon, this will probably lead to further heavy showers developing, although these are unlikely to be quite as heavy as yesterday. Rainfall rates of 15 mm in an hour could occur locally."
– Met Office Chief Forecaster's Assessment
More funnel clouds have been spotted spinning down from thunderstorm clouds across the Anglia region as the June summer soaking continues.
Read the full story ›
The Met Office has issued a yellow Warning of Rain for East of England : Suffolk, Norfolk, Cambridgeshire, Peterborough, Bedford & Central Bedfordshire valid from 1200 Sat 25 Jun to 2100 Sat 25 Jun
Last-minute voters had to struggle through tricky weather conditions to make it to polling stations in Norwich this evening.
Torrential thundery downpours saw flash flooding on many of the city's streets.
Water was up to a foot deep close to the polling station in Cadge Road in the west of the city although it didn't stop voters from casting their ballots
Advertisement
Heavy rainfall caused severe disruption to passengers travelling in from Norfolk, Suffolk and Essex into London this morning.
Read the full story ›
Drive safely and avoid floodwater on the roads. Just a few inches of water is enough to stop your car and leave you stranded. Don't risk it.
Make sure you stay safe on the roads. Don't drive into flood water, it can float your car or cause a loss of control https://t.co/7YS2dkxEMN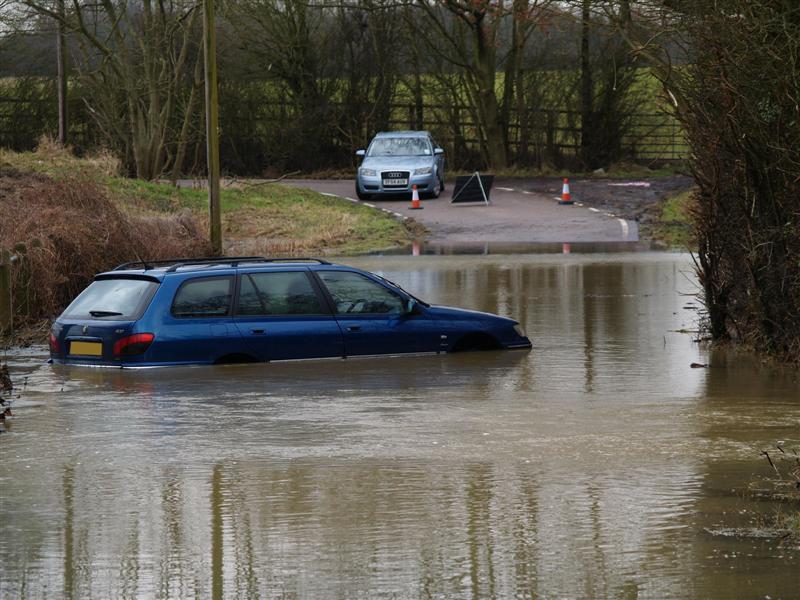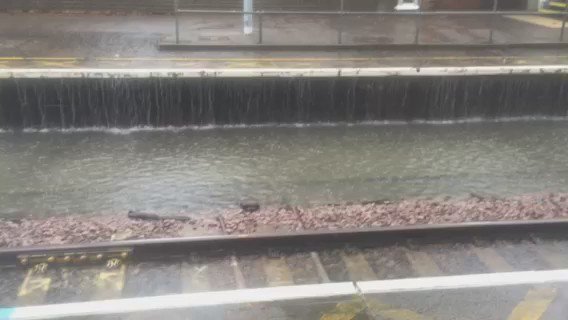 Load more updates