It will be a chilly but sunny start to the bank holiday weekend on Saturday morning before showers develop later. Feel less cold by Monday.
Read the full story ›
Spring has sprung, the sun is out, the flowers are blooming. Here's a selection of pictures ITV Anglia viewers have been sending in.
Read the full story ›
Advertisement
Today: After a chilly start, Tuesday will be a fine and dry day. Long sunny periods through the morning with a little more in the way of cloud for the afternoon. With light winds it should feel warmer than of late. Maximum temperature 14 deg C (57 deg F).
Tonight: Staying dry through the evening and night with cloud tending to dissipate. With light winds and clear periods it will turn chilly in places by dawn. Minimum temperature 1 deg C (34 deg F).
Wednesday: Another dry day with plenty of sunshine, especially through the morning. Again more in the way of cloud by the afternoon but it will feel pleasantly warm. Maximum temperature 14 deg C (57 deg F).
Outlook for Thursday to Saturday: Fine and dry weather continuing through Thursday. Cloudier with some rain for the south on Friday with a chilly wind. Turning much colder by Saturday with some showers.
On a day of dramatic weather throughout the East of England, here's a selection of pictures and videos of the rain, hail, and lightning.
Read the full story ›
Heavy showers and thunderstorms have developed over the East of England as England sees its warmest day of the year so far.
As temperatures rose, large cumulonimbus storm clouds developed, resulting in heavy downpours, thunder, lightning and hail. The showers are now moving north towards Cambridgeshire, Northamptonshire and Norfolk.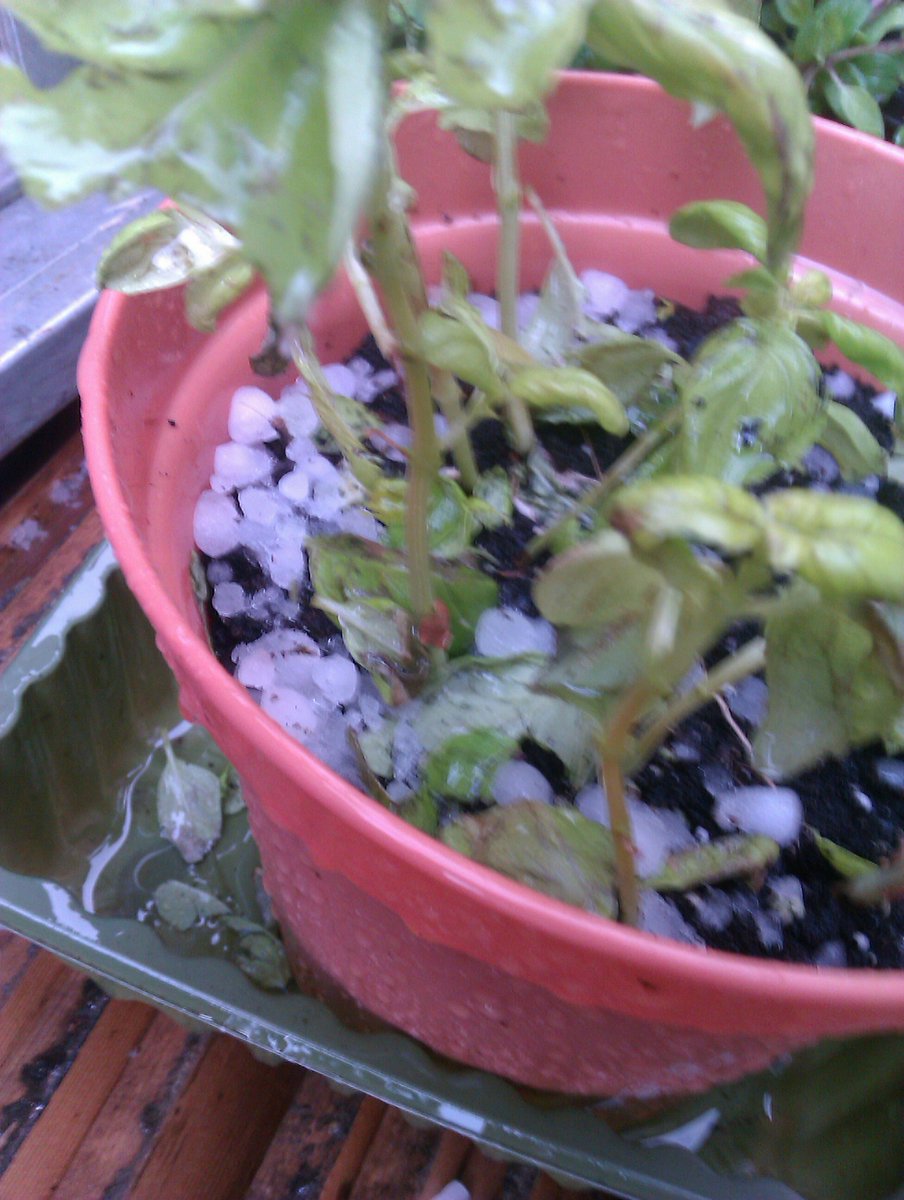 It has been a dull and wet start to April in the Anglia region although temperatures are near normal for the time of year.
Read the full story ›
Advertisement
A viewer captured last night's storms on camera over Suffolk.
You can see a spectacular lightning flash and hear thunder on this little piece of footage tweeted from the East Suffolk Weather account.
Still seeing plenty of ⚡⚡ flashes out towards the coast
Wind speeds have peaked at almost 70 mph as Storm Katie crossed the Anglia region during Easter Monday bringing down trees and power lines.
The storm has now passed into the North Sea with winds dying down. The highest wind gust recorded in East Anglia was 68 mph at Weybourne on the north Norfolk coast.
UK Power Networks has been working to restore a number of localised electricity cuts and the Environment Agency has issued a number of flood alerts following the heavy rain.
Highest wind gusts in the Anglia region during Easter Monday
68 mph in Weybourne, Norfolk
67 mph at Southend airport, Essex
62 mph in Shoeburyness, Essex
60 mph in Andrewsfield, Essex
58 mph in Wattisham, Suffolk
58 mph in Mildenhall, Suffolk
58 mph in Marham, Norfolk
57 mph in Wittering, Cambridgeshire
57 mph in Holbeach, Lincolnshire
54 mph in Cambridge
54 mph at Luton airport, Bedfordshire
54 mph at Norwich airport, Norfolk
The Orwell Bridge near Ipswich has reopened after it was closed for much of the morning due to high winds caused by Storm Katie.
The closure meant many motorists on the A14 faced lengthy delays as gusts reached close to 60mph.
#A14 J56-J57 reopened fully both ways. Strong winds on #OrwellBridge have reduced. Delays should ease now.
Load more updates