The Met Office has issued a yellow weather warning for the risk of strong winds in the Anglia region on Easter Saturday.
The warning is valid from 11am on Saturday 26 March until 9pm
The Met Office is warning that there is a possibility of localised travel disruption.
A swathe of strong winds, accompanied by a band of heavy rain will move east across England and Wales during Saturday afternoon and early evening.
This is expected to bring gusts of 40-50 mph to inland areas, perhaps 60 mph across exposed coasts and hills, as well as on the passage of the cold front, when heavy rain could also produce some very localised surface water flooding.
The Met Office says: "Please be aware of the possibility of localised low levels of disruption to Easter travel plans and other holiday activities."
"An active frontal zone is expected to move east across the country through Saturday, accompanied by strong, gusty winds and one or two spells of heavy rain.

"Whilst expected wind gusts will not be unusual for March, the fact that it is Easter may lead to a few extra problems.

"Winds should ease markedly as the front clears through, particularly in the south."
– Met Office Chief Forecaster's assessment
This is an update to the warning issued on Friday, delaying both start and end times.
It has been the wettest and coldest start to March for many years with more rain in the first 12 days than expected in a whole month.
Read the full story ›
Advertisement
A stunning timelapse video of the fog clearing across Norfolk shows the "magic of solar radiation", according to weatherman Chris Bell.
Read the full story ›
Dozens of homes have been ruined after water levels rose following heavy rain across the region.
Areas of Cambridgeshire and Northamptonshire were most heavily affected and with 18 flood warnings still in place tonight - the EnvironmentAgency is warning there could be more to come.
Sarah Cooper reports.
ITV Anglia cameras have been out in the patch today taking video of the high water levels throughout the region.
Here are some shots they captured at Billing Aquadrome in Northamptonshire (which had to be evacuated due to high water levels) and Alconbury in Cambridgeshire.
Floodwaters are causing problems in north Buckinghamshire as Thames Valley Police say they had to rescue someone stuck in Newport Pagnell.
Some rural roads still flooded with no sign of lowering. 1 rescue today in Newport, please don't take risks! https://t.co/vbtd6bGVtl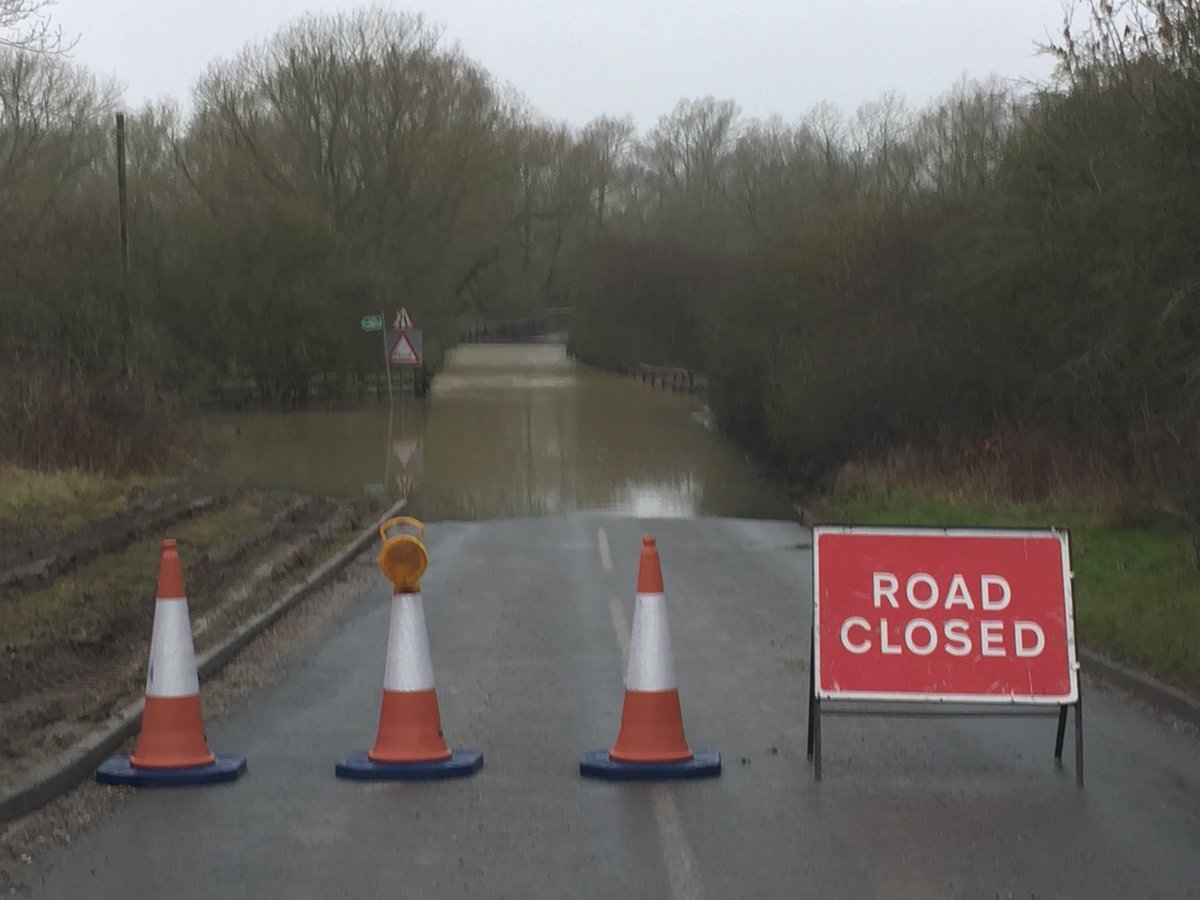 Advertisement
Heavy rains yesterday and overnight brought flooding to parts of the region.
Cambridgeshire Fire and Rescue tweeted pictures of their rescue work in Alconbury from the last 24 hours.
Thousands of rail passengers have been warned to expect major delays due to flooding, while cars have become trapped in rising waters.
Read the full story ›
Car owners parked at Market Harborough Train Station were caught short this afternoon after their vehicles became submerged in high water levels.
It came after the Environment Agency issued flood warnings in the wake of heavy rains across West Anglia and the East Midlands.
The Environment Agency says 'surface water' is to blame for floods in Northamptonshire this afternoon, as train delays are reported and floodwater breaches homes.
They are reassuring the public that no rivers have burst their banks and that the flooding should subside fairly quickly, although more rain is predicted for the afternoon.
Load more updates