A security scare on board a Ryanair flight that was escorted by RAF jets and saw flights at Stansted Airport grounded was a suspected hoax, the airline have said.
Passengers were safely taken off the plane which was diverted from it's route between Kaunas, Lithuania, and Luton and forced to land at Stansted, just before nine o'clock this morning.
Police say officers found nothing suspicious on board.
Flights to and from Stansted returned to normal within ten minutes
Armed officers at Stansted Airport have now escorted passengers from the diverted Ryanair flight at the centre of a security scare to the terminal building.
The flight was on the way from Kaunas, Lithuania to Luton when the alarm was raised. It landed safely after being escorted by an RAF Typhoon fighter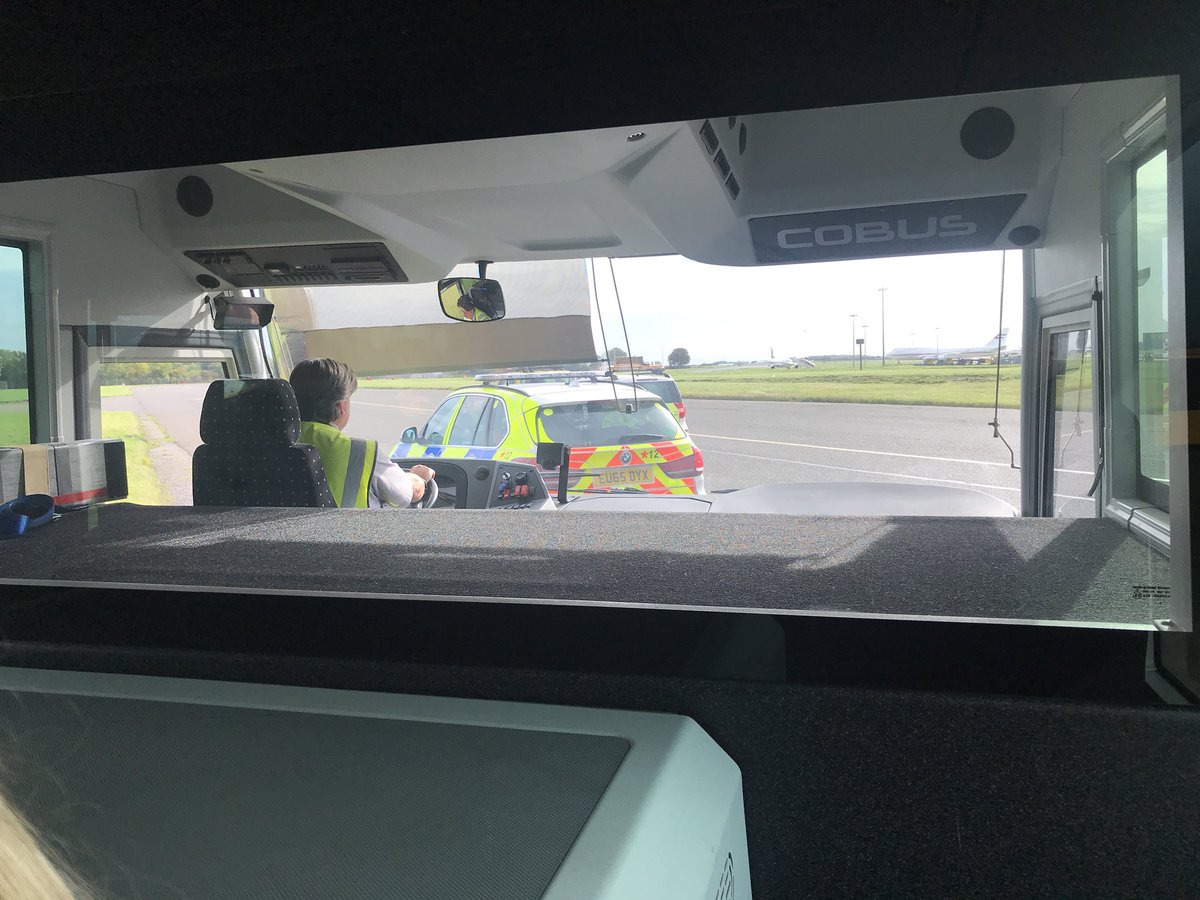 Advertisement
Passengers have been led away from the Ryanair flight that was escorted into Stansted this morning by an RAF Typhoon after a security scare.
Armed police were waiting on the runway for the aircraft that landed safely. It was on route from Kaunas in Lithuania to Luton when the alarm was raised.
Flights were held for ten minutes at Stansted but are now operating normally again.
Pictures have emerged of an RAF Typhoon jet escorting a passenger plane into Stansted Airport. The Ryanair flight was diverted after a security incident onboard.
The RAF has confirmed that it sent fighter jets to escort a passenger aircraft into Stansted Airport this morning.
It's after a security incident involving a Ryanair flight.
Flights to and from the airport were on hold while the planes landed.
The flight was initially heading to Luton before it was diverted to Stansted.
We are aware of an incident at Stansted Airport. We will bring you more information when we can.
Earlier a loud bang was reported in Suffolk - with police confirming it was thought to be a "sonic boom".
Flights from the airport are now back to normal.
We'd like to advise you the airport is open and operating normally. Flights were briefly held earlier while an aircraft diverted in to STN.
Suffolk Police have confirmed that a loud bang heard over the county on Wednesday morning was a sonic boom.
Officers were inundated with 999 calls from members of the public following the incident which happened just after 8.30am.
People on social media reported that their houses had been shook by the force of the bang, while animals were distressed.
Police believe the boom was caused by "military aircraft."
We can now confirm that the loud bangs heard across #Suffolk this morning was a sonic boom produced by military aircraft.
Advertisement
It's a bit of a change between jobs but a former finance worker from Cambridgeshire is fighting the so-called Islamic State in Syria.
Read the full story ›
A Suffolk woman with family on the Caribbean island of Barbuda devastated by Hurricane Irma is leading relief efforts in this country.
Read the full story ›
Seven police officers from Essex have travelled to the Caribbean to help with the recovery following Hurricane Irma.
Read the full story ›
Police officers from Norfolk are being sent to the British Virgin Islands to help in the wake of the devastation caused by Hurricane Irma.
Read the full story ›
Load more updates