Police in Carlisle are appealing for information after a car was stolen from Wood Street, Carlisle, last night.
The car is a silver Hyundai, registration BV12 WDJ, and was taken between 10pm on 25th January and 7:40am on 26th January by unknown offenders.
Anyone with any information should call Cumbria Police on 101 and ask for Carlisle CID, or call Crimestoppers anonymously on 0800 555 111.
Police are warning people in Cumbria to be aware of telephone scams, following recent diamond frauds.
According to the police, callers have been pressuring people into investing in rare diamonds that are often marked up or in some cases, don't even exist.
They say the criminals use mock websites, company names, and technical jargon to appear credible.
Police have warned that this is a national problem and that Cumbria is no exception.
They have asked those who have been a victim of fraud, or have information about a suspected fraud or scam, to report it by calling Action Fraud on 0300 123 2040.
Advertisement
The temporary one-way system in Galashiels town centre to allow for the construction of the new railway station has come to an end.
The traffic arrangements were required to allow the railway track formation to be installed, a new retaining wall to be built and the station platform to be installed.
Temporary off-peak traffic lights may be required on Ladhope Vale in the coming months for the safety of the workers as well as the travelling public.
Advance notice will be provided to motorists in such instances.
A ceremony to mark the 70th anniversary of the liberation of Auschwitz is taking place in Kendal today.
Joe Berger, a survivor of the concentration camp, will lead the ceremony.
In 1945, the Lake District became home to three hundred holocaust survivors hoping to start a new life, many of them in Windermere.
Police are reminding motorists of ongoing roadworks which have closed the A592.
The road will be closed in both directions on Monday 26th January, Wednesday 28th January and Thursday 29th January between 7.30am and 5.30pm.
The road will be open on Tuesday 27th January where temporary traffic lights will be in place.
Police advise motorists to avoid the area and seek alternative routes.
The family of a man who died following a road traffic collision on the A595 at Moota have paid tribute to a loving and dedicated person.
Brian Rooney, aged 62, from Thornhill, Egremont, died following a two vehicle road traffic collision on Wednesday 21st January 2015.
Mr Rooney's family said:
They would like to thank all members of the emergency services, medical staff and members of the public who helped at the scene of the accident.
Advertisement
A Burns Night carnival through the streets of Dumfries attracted at least 10,000 spectators and participants.
The parade was lit by at least 3,000 lanterns and spectators lined the streets and the centre of the town where Burns lived.
The procession, which included 6 large main floats, and 432 specially made costumes from 20 community artists, impressed Government Minister Humza Yousaf.
The carnival started at 5pm and was led by a huge lantern made in conjunction with Barnado's Scotland, the Big Burns Supper's partner charity.
Organisers were pleased with the event.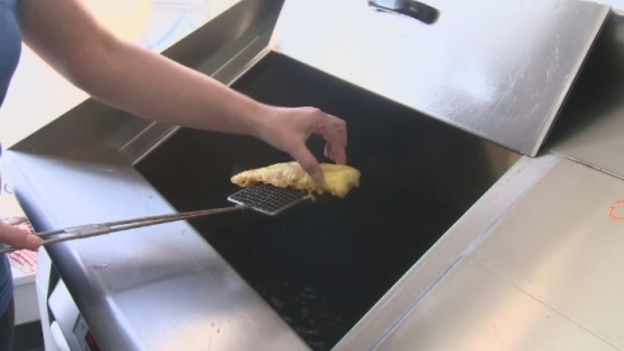 A fish and chip shop in Cumbria has won the Best Newcomer prize at a national award ceremony.
Shap Chippy opened in April 2013.
Greg Hoare has this report.
Planning permission has been granted to demolish part of one of the oldest mills in Scotland.
Caerlee Mill in Innerleithen dates from the 1700s but has been unused since April 2013.
Calder Weir Properties plans to build houses on the site.
The local community are in talks with them to repair the more historic parts of the building.
Load more updates
Back to top