The A590 has reopened following a serious road traffic collision at Greenodd, Ulverston.
Police were called at 3:50pm today (Monday, 22nd December) following the collision.
One vehicle, a silver Peugot 206, was involved, which was driven by an 18-year-old male who sustained serious injuries.
There were also two passengers in the car; a 15-year-old male who was treated at the scene and a 17-year-old female who sustained serious injuries and was taken to Preston Hospital by air ambulance.
Officers are supporting the injured woman's family at this time and ask anyone who witnessed the collision to contact Cumbria Police.
Advertisement
The A591 is closed both ways due to a fallen tree at Ravenstone Hotel. Police are currently directing traffic.
We have two more stories of incredible bravery by soldiers from this area.
Commemorative paving slabs have been unveiled over the weekend for two Cumbrian soldiers who were awarded the Victoria Cross exactly a hundred years ago. Helen Hutchinson reports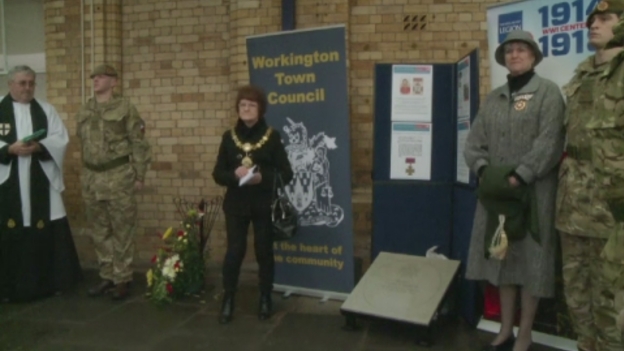 Well just four days after those two men carried out their heroic actions they and their colleagues up and down the Western Front stopped fighting as an unofficial Christmas truce began. It is still one of the most remarkable stories of the war.
Cumbria's Museum of Military Life has been finding out more about what happened thanks to a series of letters from the front that have been recently been donated from the family of a Carlisle soldier.
Tim Backshall reports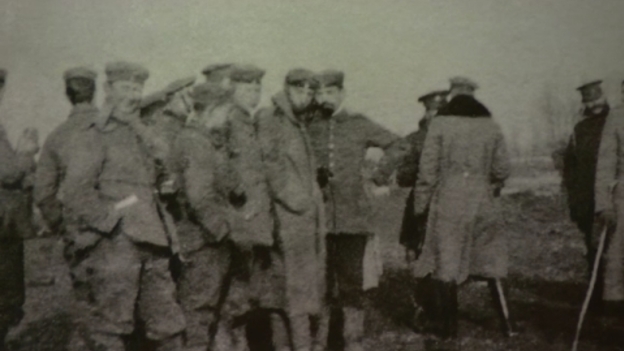 Loneliness, particularly at Christmas, is a serious issue just look at the statistics. According to a recent report,
There are around 400 thousand people over the age of 65 in the UK who feel lonely all or most of the time
Feeling lonely can be as damaging to life expectancy as smoking.
7% of people say they'll spend most of Christmas Day on their own.
That's one reason why a charity called The Food Chain is now offering friendship and support, as well as food.
Matthew Taylor went to see one 76-year-old lady in Dumfries, who can sometimes go for days without seeing anyone. Thankfully, that could be about to change.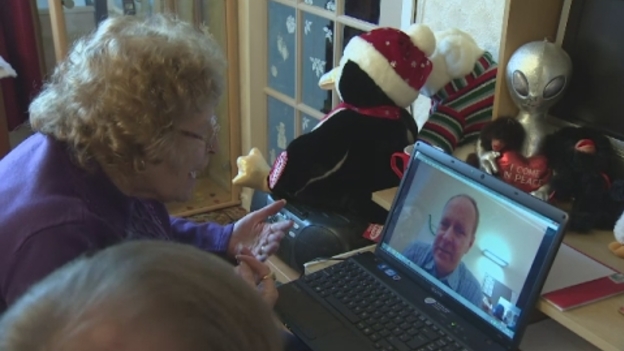 To find out more information you can visit the Food Train website.
Advertisement
Persistent rain will continue to affect southwest Scotland for the rest of Monday and through Tuesday morning before clearing away south on Tuesday afternoon.
With this rain falling onto already saturated ground, the public should be aware of the risk of localised flooding and disruption to transport.
This warning has been updated to bring the start time forward with an extension to the warning area.
Thousands of people will be heading for the hills in the Lake District over the Christmas period, either walking off some of that festive fare, or just enjoying the spectacular scenery.
But while the fells look inviting, Mountain Rescue Teams in Cumbra are warning they can be dangerous, especially in winter. And they've issued some guidelines on how to stay safe. From Caldbeck, Kate Walby has more.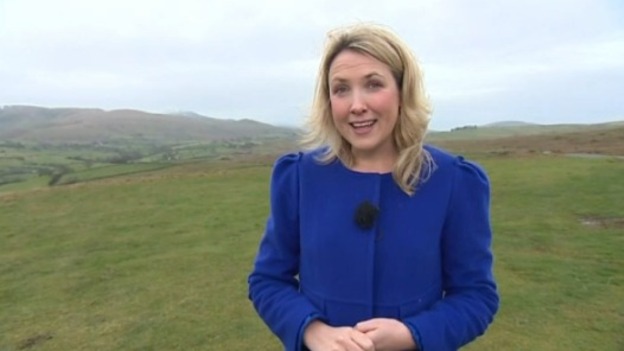 The A595 has now reopened following a collision earlier today.
Police were called just after 1pm following a two vehicle road traffic collision with a a Hyundai i10 and a Volkswagen Passat on the A595 at Moor Row.
The driver of the Hyundai was a 21-year-old woman from Egremont, she was taken to West Cumberland Hospital with minor injuries. Also in the Hyundai was a 13-year-old girl and another female. They were both taken to West Cumberland Hospital with minor injuries.
The driver of the Volkswagen was a 45-year-old woman from Aspatria who was also taken to West Cumberland Hospital with minor injuries.
The Fire and Ambulance services attended the scene..
Load more updates
Back to top