David Cameron is expected to warn Scotland that a Yes vote for independence would be a "once-and-for-all decision".
The Prime Minister, who is in Scotland for the second time in five days, will urge voters not to "break up our family of nations".
Scottish nationalists have severely underestimated the economic risks of independence, according to a centre-right think tank.
An independent Scotland would face three major risks in oil, finance and pensions, the Centre for Policy Studies said.
Its report, entitled Why Scots Should Say No, suggests that the North Sea revenue for the Scottish government would fall from £10.1 billion in 2011-12, but only £5.5bn in 2013-14, to £3.7bn in 2016-17, some £3.2 billion adrift of the £6.9 billion predicted by the Yes campaign.
The "probable" flight of a large proportion of the financial services sector from Scotland, as indicated by announcement by RBS, Lloyds, Clydesdale and Standard Life last week, could leave revenues of £47.7 billion in 2016-17, excluding North Sea oil, which is about £9.2 billion lower than the £57.3 billion forecast by nationalists, the report said.
Advertisement
The Queen has urged Scottish voters to "think very carefully" before casting their ballots in Thursday's referendum.
She was heard making the off-camera remarks to members of the public during a visit to Crathie Church in Aberdeenshire.
It is thought to be her first public comment on the issue of Scottish independence.
David Cameron will today make a last-ditch trip north to urge Scots to vote No in the referendum and keep the United Kingdom together.
The Prime Minister, who campaigned in Edinburgh last week, will be back in Scotland ahead of Thursday's crucial vote, which could lead to the break-up of the UK if there is a majority for independence.
With just three days of campaigning left, political leaders on both sides of the debate will be intensifying their efforts in a last-gasp attempt to win over undecided voters. He is expected to issue a stark warning towards waverers that there could be "no going back" if they opt for independence.
Upgrades to the A66 between Appleby and Keswick start today, Monday 15 September, and are expected to take up to six weeks to complete.
Three upgrade schemes will improve drainage, surfaces and road markings.
Temporary traffic lights and a 40mph speed limit will be in place.
A 2.5 mile stretch of the dual carriageway between the entry and exit slip roads for Appleby is being resurfaced overnight between 8pm - 6am.
Drainage of a 1.5 mile section between the Long Marton and Kirkby Thore junctions is being improved overnight between 8pm - 6am.
A 1.5 mile section between the A591 junction and Crosthwaite roundabout is also being improved for drainage. Temporary traffic lights will operate between 9.30am and 3.30pm. Overnight work will also take place.
Advertisement
Meningitis Awareness Week starts today and the public are being urged to remember how devastating the disease can be.
Michael Pattie lost his son David when he was 13 from the viral infection. He's asking parents to research the symptoms and not be afraid to ask for help if they think their child is suffering from meningitis.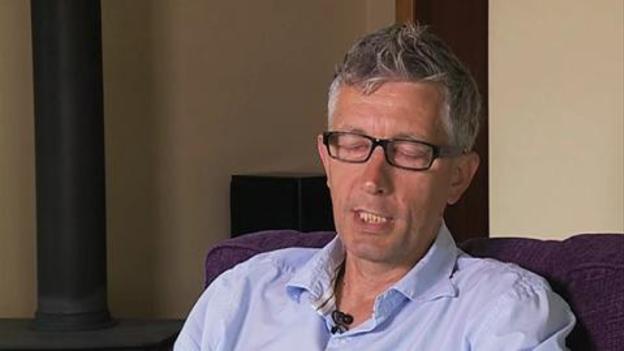 "Sid the Shark" will be taking to the streets of West Cumbria as part of a campaign aimed at cracking down on illegal money lenders.
The week of action will try to encourage people to stay away from loan sharks. Sid will be walking around Whitehaven and Workington to promote the message.
A man who lost his son to meningitis is urging people to be more aware of the symptoms.
Michael Pattie's son David died when he was 13 from the viral infection. He says parent's shouldn't be afraid to ask for help if they think their child might have meningitis.
He is speaking out during Meningitis Awareness Week.
ITV Border has discovered that more than 2,000 English people are registered with Scottish GP's in our region.
They get free prescriptions and many are worried they'll lose their local doctor if there's a 'yes' vote in this week's Scottish referendum.
The SNP has insisted that in an independent Scotland, it would honour English patients' wishes.
Load more updates
Back to top