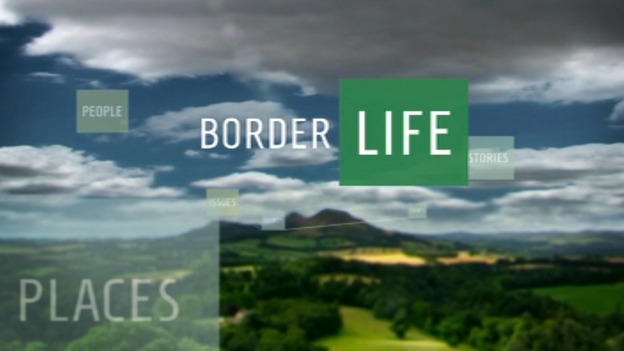 Stephen Jardine goes in search of the story behind Waverley - Sir Walter Scott's first novel which celebrates its 200th anniversary this year. But is Scott's reputation on the slide and is it time for a revival? Gill Brown meets the man whose fascination with the line that divides Scotland and England has prompted an expedition and a book. He takes Border Life for a walk along the border line.
Advertisement
Councillors in the Scottish Borders are planning to introduce a permanent one way system on the A7 in Selkirk, due to a row over a wall in need of repair.
The system has been in place temporarily for 18 months, to keep motorists safe as they pass a wall surrounding a hotel.
Both parties claim the other is responsible for the upkeep of the wall and as Jenny Longden reports, it's affecting local businesses.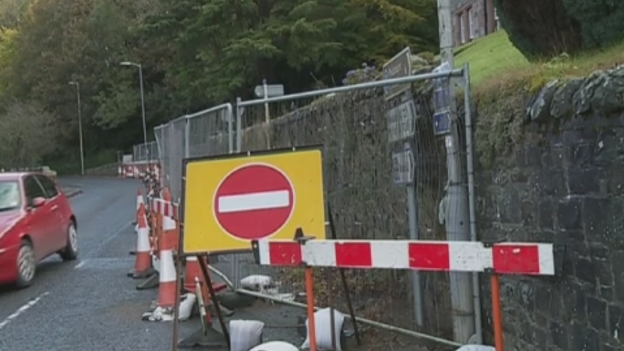 The family of a man from Cumbria, who's been stranded in India for a year, want the UK Government to put more pressure on the Indian authorities.
An event was held in Wigton yesterday to raise money for John Armstrong, who was arrested on firearms offences while working as a security guard, protecting ships from piracy.
But his family say they're not being told enough about what is happening to try to get him home.
Neil Billingham reports.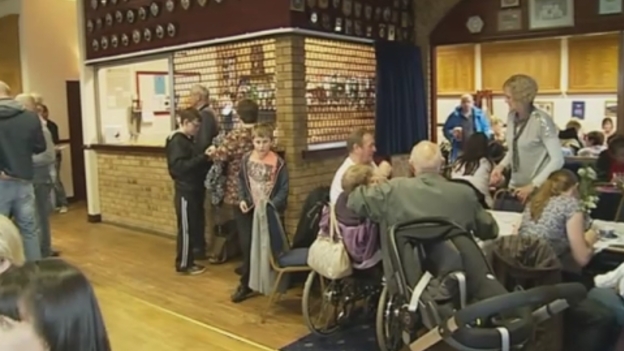 Last week a little girl called Scarlet lost her teddy bear in Cheshire.
A big social media appeal was launched by her parents to help her find it, and was retweeted by local police forces.
Well, Harold the teddy bear has now been found... in Grasmere. Scarlet's parents have thanked the family who handed him in, after seeing their advert.
In Rugby Union Melrose got two wins for the price of one on Saturday.
They knocked Gala off the top of the premiership by beating them in the big derby at The Greenyards.
Melrose also earned vital points in the Border League with the match counting towards both competitions.
Stuart Cameron reports.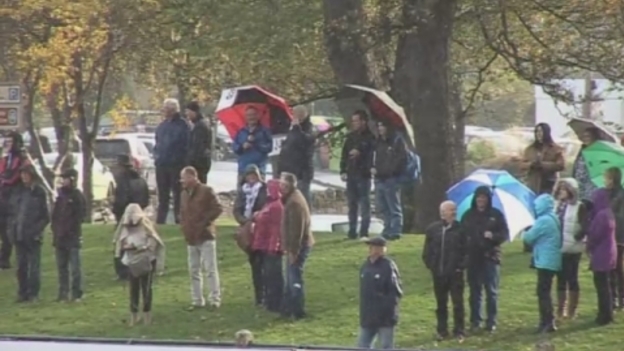 Advertisement
At Home Park on Saturday a team claimed their fourth consecutive victory.
Unfortunately from the Cumbrian perspective, that team was Plymouth Argyle not Carlisle United.
Ryan Dollard reports.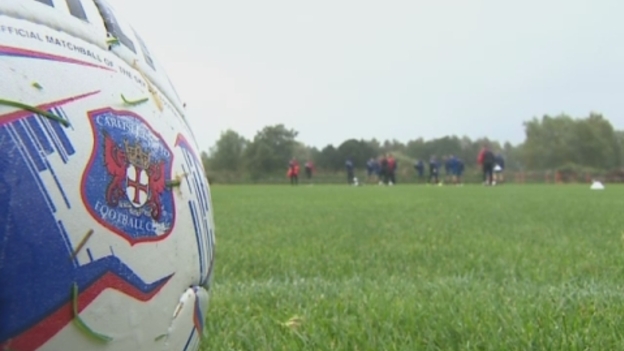 Police have reported a road traffic collision on the M6 southbound, between junction 42 and 43.
Emergency services are currently dealing with the incident which was called in at 2:37pm following a collision with a HGV and a car.
Motorists should avoid the area and seek alternative routes.
Diversions are in place at junction 43.
The future of services at West Cumberland Hospital will be discussed in Parliament tonight.
Workington MP Sir Tony Cunningham's opening the debate, which comes after a public meeting at Whitehaven rugby league ground last month drew around four thousand people. Campaigners are concerned about some services at the hospital being downgraded, and others moved to Carlisle.
Police are issuing a weather warning relating to heavy rainfall and strong winds which are set to hit Cumbria and Dumfries and Galloway this evening.
Information from the Met Office indicates that this evening and overnight into Tuesday heavy rain is expected, with around 15-20mm set to fall in the space of six hours. Strengthening winds will start this evening as west southwesterlies, however will veer to northwesterly from the early hours of Tuesday, with gusts forecast to exceed 55 mph inland, and 60 – 70 mph in exposed coastal areas.
Motorists are asked to consider road conditions over this period as the heavy rain will bring the dangers of standing water and spray across roads in the region. Again strong gusting winds will affect driving conditions and motorists are asked to drive to the conditions they come across.
Load more updates
Back to top