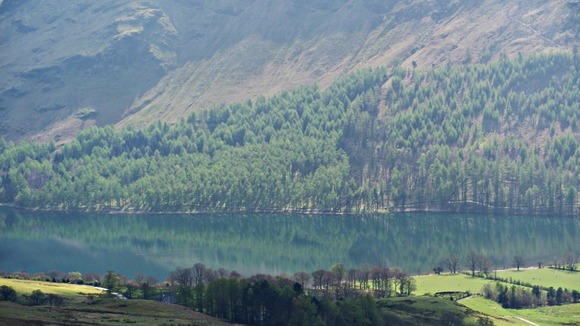 Thousands of people protested last year when the government announced plans to sell off the nation's woodlands.
People power forced them into a u-turn and an independent panel was set up to look at how the forests can be maintained and run in the future.
Friends of the Lake District are hopeful the panel will listen to their views.
The panel will submit their findings to Westminster in June.
"Jack it has been a year since the government's u-turn what progress has been made?"

"When the government abandoned it's plan to sell of the public forests they set this independent panel up with some really good people who are looking at the future of the forestry commission the future fo forests in England. They produced an interim report just before Christmas and they've been grasped the wide ranging benefits forests give us all."

**

***"What do you hope will happen next?"*

"Well we hope the panel do a good report, the important thing is to turn around the economic fortunes of the Forestry Commission because the government are cutting their funding from £20m to £12m in the next four years we are worried they are not going to have the capacity to manage these beautiful woodlands properly.

**

***"What do you think the answer is?"*

"Well what we want to do is the panel investigate how the forestry commission can be restructured perhaps along the line of Cue Gardens where the central government money but there is also a charitable arm and a trading arm and when they make profit they can invest that back into the gardens or in the case of the forestry commission invest in the forests for all of our benefit."
– Answers - Jack Ellerby, Friends of the Lake District