Cumbria Constabulary and Carlisle City Council say they are working together to provide the best resources for the community.
Employees at the Civic Centre's Customer Contact Centre have received training from police officers in dealing with general policing enquiries. The aim is to let people be able to go to the civic centre to report some incidents. Things like producing driving documents, reporting lost property and handing in lost property will be dealt with at the civic centre.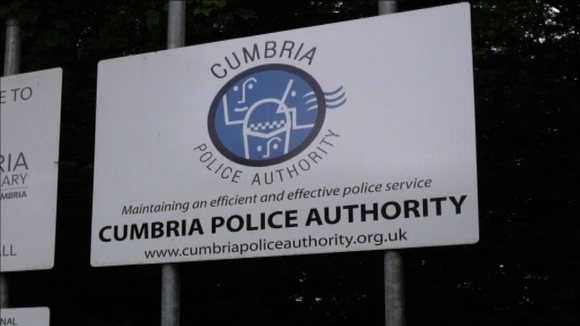 Staff will also deal with enquires for other departments including Adult Social Care, Department of Work and Pensions and the Passport Office. They will act as gate keepers to direct enquiries to the correct agency.**
Chief Constable Stuart Hyde said: **
"This is a great opportunity for two organisations

to come together and provide a comprehensive service for the community. Local residents and visitors into the town will be able to seek advice from Civic Centre staff members about a wide range of issues, including those directed for the police. We will continue to build on our partnership working with our local community organisations in order to provide the best service for the people of Cumbria."
– Chief Constable Stuart Hyde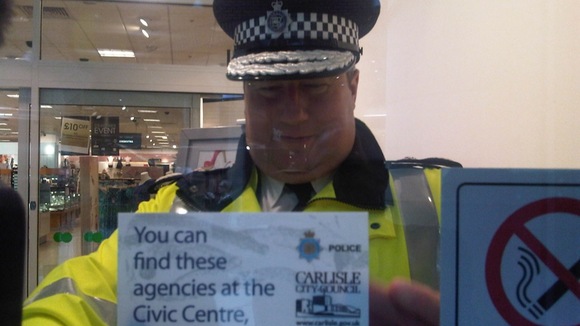 Jason Gooding, Chief Executive, Carlisle City Council, said:
"The handover of the Police counter is a great step forward in developing a single point of contact for customers in Carlisle.

The Carlisle Customer Contact Centre can now meet the needs of customers from Adult Social Care, DWP, Passport Office, CAB, Police as well as City Council services. This is better for all of our customers as a single visit can now solve a number of different issues.

Currently, the centre supports on average 600 customers a day. Advisors have undergone rigorous training in a variety of services and skill sets. Providing excellent customer service is a key priority for Carlisle City Council and its partners.

The counter completes the Police presence on Rickergate with the Octagon

providing a base for the City Centre Team, a great location for both customers and uniformed officers."
– Jason Gooding, Chief Executive, Carlisle City Council

Unison say they have concerns about the changes.