Striker Jordan Cook has signed for a further month on-loan from Premier League club Sunderland having enjoyed a successful first two months with the Blues.The 21 year old joined the club halfway through Janurary and has made six appearances so far. He scored his first goal for the club recently when he came on as a substitute as the blues beat Bury 4-1 at home.**
**Manager Greg Abbott said:
"We know all about Jordan and we're really pleased that he's coming back. He gives us another type of option and even more energy and drive if we feel we need to change things or try something different in the forward areas. We've already seen his quality and he has enjoyed himself, and we've just spent a few days making sure that things were right for everybody before we finalised the finer details of getting him back here with us. He's played his games, he's scored his goal and I think he's looking forward to more of the same over the course of the next month or so."
– Gregg Abbott, CUFC Manager

Cook will be with United until 30 April 2012 and will be available for the Exeter City game at the end of next month.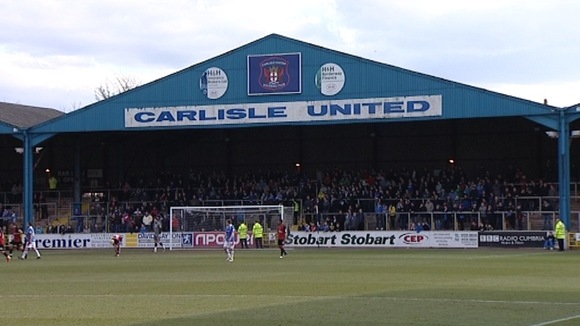 In other Carlisle United News, striker Craig Curran has joined Morecambe on-loan until the end of the season. The 22 year old signed for the Blues from Tranmere Rovers on a two year deal in the summer of 2010. He has scored eight goals in 69 appearances. A knee injury forced him out of action since November last year and its hoped his time at the league two side will give him valuable pitch time.
Manager Greg Abbott said:
"It has been a really frustrating time for Craig and this move should be for the benefit of all concerned. It will get him the game time he needs at a very good club and we know they will look after him. He is a really hard worker and fitness is not an issue, and he is desperate to be playing again. We know he'll go there and give it everything, because that's the type of character he is. Like I say, it's a good move at a stage of the season when he needs to be playing games."
– Greg Abbott, CUFC Manager