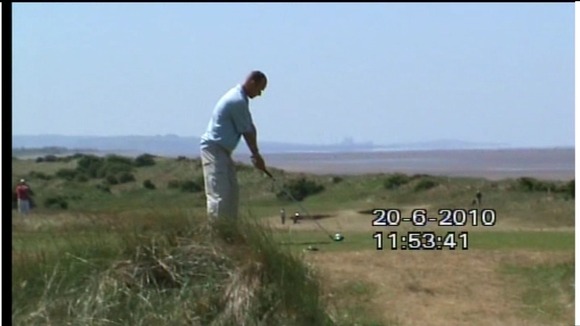 A benefits cheat who said he could barely walk but was caught on camera playing golf and riding a bike has been jailed. Leigh Neilly from Silloth in Cumbria pocketed nearly £37,000 over nine years. He was caught after investigators from the Department for Work and Pensions filmed him playing golf, riding a bike and carrying out DIY repairs.
Carlisle Crown Court was told that in 2002 , Neilly, a father of two believed he had motor neurone disease but when he was diagnosed with a less debilitating muscle wasting disease in 2010 he kept it to himself. He was found guilty by a jury of failing to inform the Department of a change in his circumstances.
"A very pleasing sentence for someone who deserved to be in prison for stealing a large amount of money from the taxpayer and someone who thought that he could indulge in his hobbies like playing golf and visiting car boot sales while the tax payers of this country kept him"
– Vernon Sanderson, Department of Work and Pensions

Sentencing Neilly to 30 weeks in jail, Judge Forrester said he'd committed a 'flagrant breach of the law'. There will be a Proceeds of Crime hearing on June 28 to try and reclaim some of the money.