The sister of Shafelia Ahmed has continued her testimony against their parents.
Giving evidence Alesha Ahmed says relationship with parents was strained but not as extreme as their treatment of her sister Shafilea.
The court has also heard that the Ahmed family never discussed what happened to Shafilea. Questioned by Andrew Edis QC, for the prosecution, about why she made the claim after all these years, Alesha said:
""I think at that point I was really suffering with the family (and) the build-up to the robbery."It all got too much, and to be honest I think it was a relief more than anything to be able to tell someone finally.

"I think it was not until I went to uni I saw how wrong family life was.

"When you get used to something, it becomes normal and that's when I saw it wasn't normal, really.

"I think what happened to my sister was wrong but because it's your parents you think it's normal because you still love them.

"I think at uni I did feel the way my sister had - you want to fit in with everyone else but you are still being forced to live in a different way. I think that's what made me crack."
– Alesha Ahmed

Alesha Ahmed says she was presented with suitors for arranged marriage.
'I was going down the path of my sister...it was a lot of pressure'
– Alesha Ahmed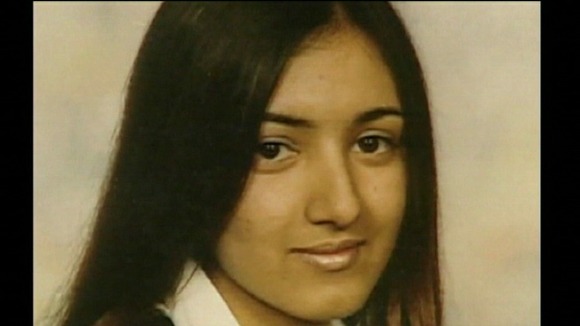 Asked why she got three men to rob her family home Alesha Ahmed says:
"I absolutely snapped it was just hard living the way they wanted me to"
– Alesha Ahmed

Our correspondent Ann O'Connor sent this report:

The case was adjourned until Monday

Alesha Ahmed told Chester Crown Court on Wednesday that her father and mother Iftikhar and Farzana suffocated her 17 year old sister, forcing a plastic bag into her throat. Today she's expected to explain why she decided to make her allegations 7 years after Shafelia died and days after Alesha was involved in a robbery at the family home. The Ahmeds deny murdering their daughter in September 2003.

For more on this story click here