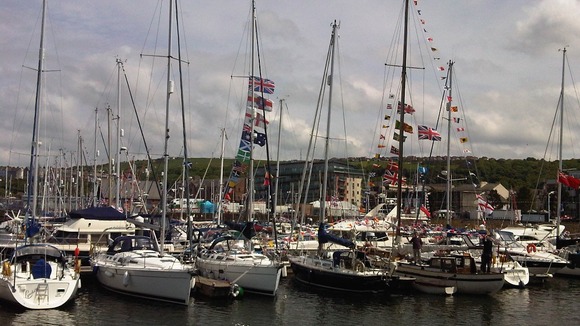 Diamond Jubilee celebrations are underway in west Cumbria tonight with the opening of the three day Whitehaven Festival.
The festival attracts thousands of visitors every year and is in its 13th year.
This year the event was brought forward to coincide with the jubilee celebrations and even has the royal seal of approval.
Whitehaven Festival CEO Gerard Richardson MBE said:
"We wrote to the palace and said would you like us to bring forward our dates by three weeks, we'll celebrate your party in style and we got a lovely reply back from her majesty saying yes please so here we are and we've kept here informed. "
"I got a letter back yesterday from the palace saying they were delighted with the programme and delighted with what we had planned."
Tonight Katherine Jenkins will headline a concert in the specially erected stage.
Tomorrow the Bay City rollers will perform with the Charlatans playing on Sunday.
There will also be cookery demonstrations by Ainsley Harriott and Jean Christophe Novelli and an air show.
The sky will be lit up tonight and tomorrow with firework shows to celebrate 60 years of the Queen's reign.
Sam Parker reports.