A75 cash
Family speak of relief to A75 upgrade plans
The Scottish Parliament has announced that money will be made available to upgrade a stretch of the A75 which has been the site of a number of fatal accidents.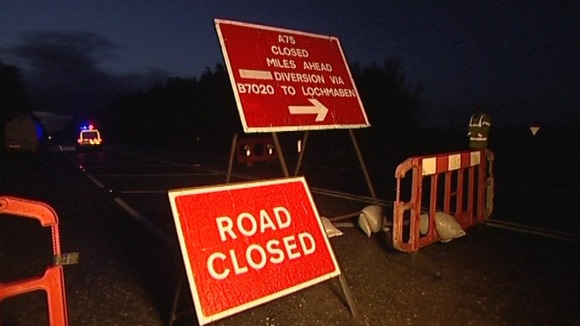 In one of those accidents 3 week old Oliver Hewson was killed. His parents spearheaded a campaign for an upgrade to the road.
Edward and Suzanne Hewson spoke to us about their relief that £20m will be made available for the work to be done.
"I am pleased that they are going to do something to make it safer. It's too late for us but may be it'll save another family from going through the trauma that we went through. We look at it as a lasting legacy to Oliver's life. The campaign was something we had to do for our son."
– Edward Hewson