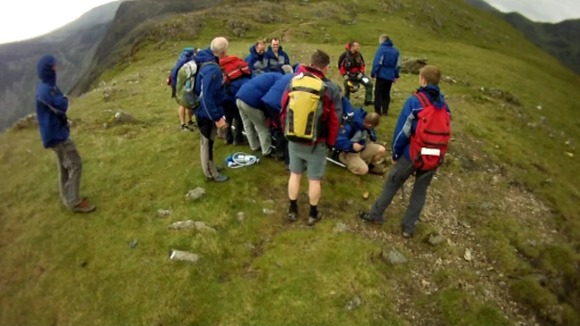 The Rescue 2020 report came out after an 18 month, internal review into the Mountain Rescue Service. It was designed to provide guidelines for how it could improve it's service to the public. Instead the recommendation that has caused the most controversy is one the criticises 'tensions' between the volunteer rescuers and the Ambulance Service:
1.1: WORKING WITH PARTNERS

There is a need to ensure much speedier deployment of mountain rescue teams when an off-road or mountain incident requires their expertise. The repeated delays and inappropriate tasking of ambulance assets that have taken place for several years, and the resulting tensions that clearly exist, especially between the ambulance and mountain rescue services, have to be eliminated.
There is a strong feeling that the amount of training between teams and some partner organisations services - particularly the Ambulance Service - should be increased with a view to enhancing everyone's understanding of the respective skills, qualifications and capabilities of each organisation.
– Mountain Rescue Team Report: 'Rescue 2020'

The North West Ambulance Service quickly issued their own response to the criticism in the form of this statement:
The North West Ambulance Service (NWAS) is aware of the Rescue 2020 report and has met with representatives of the Lake District Search and Mountain Rescue Association (LDSAMRA) to discuss its findings.

We work in partnership with LDSAMRA on a regular basis and the patient's welfare is always our main priority. The belief that 'tensions' exist between the two parties is a perceptual one and has not been evidenced within NWAS. We agree that if this is the view of some LDSAMRA volunteers, then we must assist in changing that perception and this was the focus of our recent meeting with the organisation.
We do refute the organisation's comments that the move of our control centre in Carlisle to Lancashire has had an adverse effect on the service. We are reaching more patients in Cumbria quicker than we ever have done before and the Trust has invested a substantial amount in the county in terms of resources. Our performance has also improved despite there being an increase in the number of emergency calls the Trust receives.
– North West Ambulance Service

We contacted both organisations to ask how they are looking to resolve their differences. See the full report below.