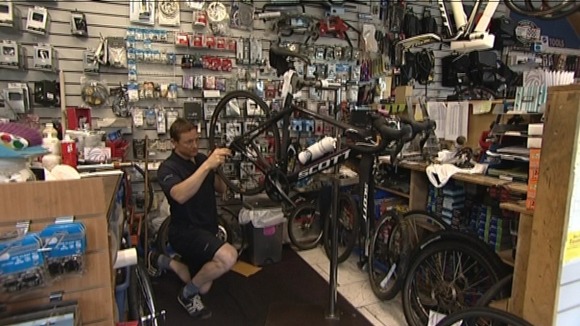 A mechanic from Cumbria is heading to the Olympics, not as a competitor but as part of the team looking after the road cycling event.
A keen cyclist himself, Phil Graham who co-owns Arragon's Cycle Centre in Penrith will be supporting riders of every nationality in the first week of the games.
Tipping Mark Cavendish to get a gold Phil hopes that the Olympics will encourage more people to get involved in the sport.
"The Olympics will never be back here in our lifetime and it will be a fascinating thing to get involved in and to see how it works from the inside and hopefully help a few people with their bikes as they prepare for the big races.

"I didn't think I would get through, obviously there are thousands of mechanics in the UK and obviously thousands based in the London where the games are so for me to get in from all the way up here was a bit of a shock really."
– Phil Graham

See below for the full report