Floods
Chance to choose flood protection scheme
by Jenny Longden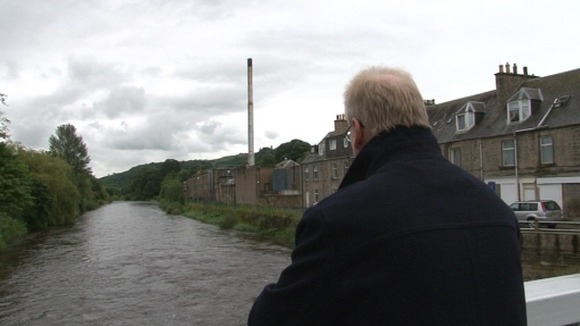 Residents in Hawick are calling for a long-term solution to flooding in the town, seven years after it was last badly affected.
In October 2005, houses and businesses were destroyed by water seeping in.
Townspeople have the chance to choose a flood protection scheme next week, when the council holds a public exhibition.
Jimmy and Wendy Paterson had to rebuild most of their home following flooding in 2005.
Every time in rains we are on constant watch on the river levels, how high they are. We are up through the night, looking out the bedroom window, watching the river as well.
– Wendy Paterson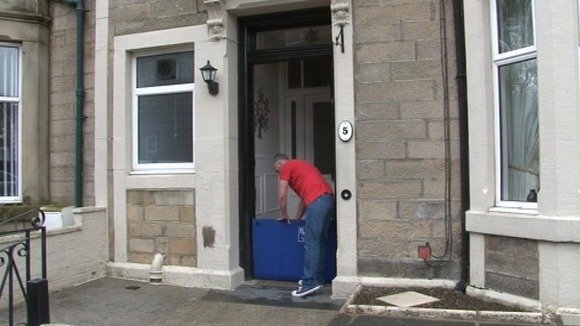 The exhibition will be held at The Tower Mill on Wednesday 18 and Thursday 19 July.
Scottish Borders Council have released a statement, explaining why it has taken so long to get such a scheme underway.
The Council undertook flood studies in 2006 and 2007 for the seven Border towns which are at substantial flood risk. A strategy was developed based on the outcome of the flood studies.

This strategy, which was approved by the Council, gave priority to Galashiels and Selkirk, followed by Hawick and the other towns.

The Council has taken forward implementation of this strategy and now has two confirmed schemes in Galashiels and Selkirk, and has secured funding for Galashiels for start of construction on the ground in July 2013.

Selkirk has the first approved scheme in Scotland under the new legislation.

Scheme preparation for Hawick is also progressing and the public exhibition is an important milestone in obtaining scheme confirmation.
– Scottish Borders Council