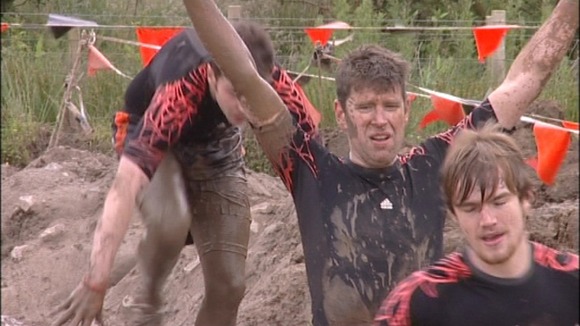 6000 people have taken part in an extreme endurance challenge at Drumlanrig Castle this weekend.
People came from all over the world to conquer the 12 mile course, built by British Special Forces, containing nearly 30 obstacles.
Some of the toughest challenges included jumping 15 feet into a loch, swimming in ice cold water and crawling under 10,000 volts of electricity.
Organisers hope the event will raise thousands of pounds for injured soldiers.
They say it tests competitors 'all-round mettle'
"It is demanding, it is challenging and what it does is give people the opportunity to display mental grit and determination that otherwise people wouldn't think they are capable of doing, and their friends and family are sometimes quite surprised that they managed to achieve what in eefect is a very difficult, demanding, gruelling 12 mile course.
– Paul Simcox, General Manager, Tough Mudder UK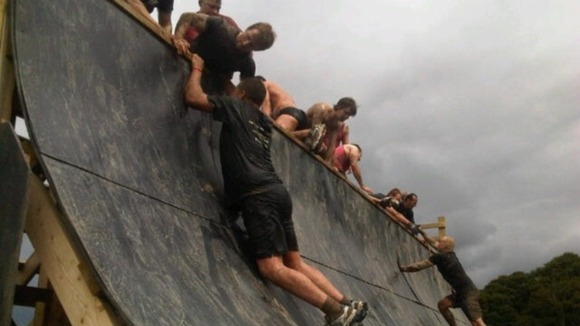 The Tough Mudder pledge:
I understand that Tough Mudder is not a race, but a challenge.
I put teamwork and camaraderie before my race time.
I do not whine-kids whine.
I help my fellow Mudders complete the course.
I overcome all fears.
Full report: Tough Mudder at Drumlanrig Castle