It has been confirmed that Rugby League World Cup games will be played in west Cumbria.
There were fears the county had missed out when it was revealed that Whitehaven's Pow Beck stadium may not be ready in time for the competition.
Now Workington Town's ground Derwent Park will now be the venue for the Tonga v Scotland game and the Scotland v Italy game.
The World Cup organisers have said they were keen to keep the games in west Cumbria.
The decision to move the games to Workington depended on Allerdale Borough Council along with Britain's Energy coast, investing £450,000 to upgrade Derwent Park to RLWC 2013 standards.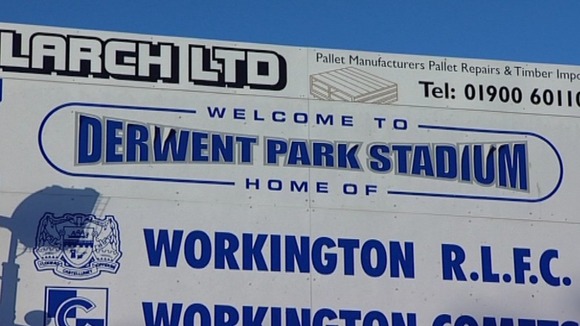 Whitehaven will still play a part in the tournament, Scotland's training base will be at the town's Cumbria Sports Academy.
In a statement released by Rugby League World Cup 2013, the tournament Director said:
"We are delighted to announce that these two matches will be played at Derwent Park and they will therefore be staying in west Cumbria. One of the stated values for RLWC2013 is passion for the games and we believe it is reflected by rugby league fans across west Cumbria. So this is great news for those fans above all.

"We know that there will be a challenge for the Workington consortium to prepare Derwent Park for the tournament. But we have been rigorous in our examination of the proposal from Allerdale Borough Council, Britain's Energy Coast and Workington Town and we strongly believe that their level of commitment and the £450,000 investment will make west Cumbria a great part of RLWC2013"
– Nigel Wood, tournament Director

David Bowden chairman of Workington Rugby League said:
"It has taken a lot of work to get it to this stage but it is fantastic that we can keep theseworld cup games in west Cumbria."
– David Bowden, Workington RL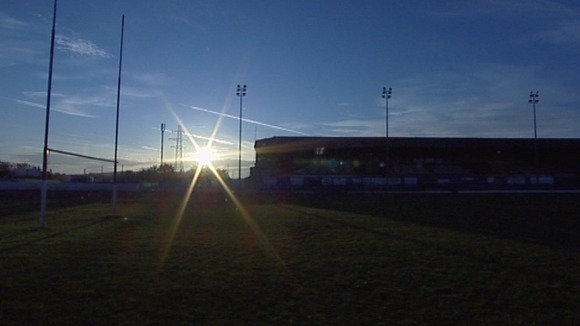 Councillor Alan Smith, Leader of Allerdale Borough Council, said:
"This is brilliant news! RLWC2013 is a highly prestigious event, which will bring profile and trade to the area, and strongly aligns to the Council's commitment to support festivals and events.

"When I heard that West Cumbria might not get any RLWC2013 matches, I was determined that this Council would do everything it could to try and secure the events. I am delighted that our efforts have paid off and I thank all those involved, especially Workington Town RLFC and Britain's EnergyCoast, for pulling together with us to bring the RLWC2013 to West Cumbria."
– Cllr Alan Smith