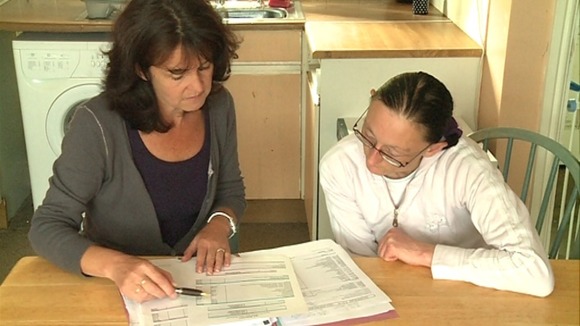 An investigation by ITV Border has revealed how councils are racking up huge amounts of council tax arrears as more people struggle to pay the bills.
Freedom of information requests to almost every council in the region asking how much outstanding council tax they are chasing highlight the scale of the problem.
The total amount outstanding from the councils who responded to our FOI requests is just over £116 million pounds.
A third of that total (£35.8 Million) is from the last financial year. It comes as organisations who help people with debt have reported a huge rise in the number of people needing help.
A breakdown of the amount of money that is owed in council tax arrears for the councils who responded to our request is as follows:
Scottish Borders Council: £13,132,765
Dumfries and Galloway Council: £21,326,384
Allerdale Borough Council: £2,692,366
Carlisle City Council: £2,373,6720
South Lakeland District Council: £2,302,794
Copeland Borough Council: £1,543,511
Tracy McDonald got into financial difficulties and is now getting help. She explained to ITV Border how easy it was to get into debt and how eventually the charity Christians Against Poverty (CAP) helped her.
You go and get a bit of a loan to help tide you over, you then struggle with that, get another loan and then struggle with that and before you know it you're in deep. It's just so easy to get into and so hard to get out of
– Tracy McDonald

Charities like Christians Against Poverty say the problem will only get worse. They help people by managing their budgets, helping them sort their finances and get their lives back on track.

Watch Kenny Toal's exclusive report here: