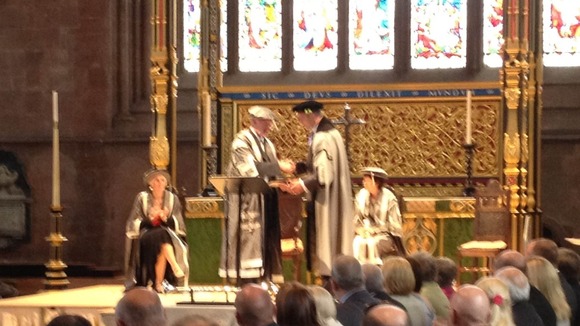 Former England Captain Steve Borthwick has received an honorary Fellowship from the University of Cumbria.
The ceremony took place at Carlisle Cathedral.
"It is an honour to be here today with my family. Congratulations to all of the graduating students.

"I'm about to start my own dissertation for my MA. I hope to be in cap and gown again soon when I get that MA."
– Former England Captain Steve Borthwick