Scotland's pupils and teachers have been congratulated after the exam pass rate reaches nearly 80%.
The 2012 National Course results by the Scottish Qualification Authority have been published and key statistics are:
Overall pass rate for Advanced Highers increased by 0.8 %t to 80.1% in 2012
Overall pass rate for Highers has increased by 1.7%to 76.9%
Overall pass rate for Intermediate Level One increased by 0.1% to 76.1%
Overall pass rate for Intermediate Level Two decreased by 0.1%to 80.2%
Overall pass rate for Standard Grades up 0.4%to 98.9%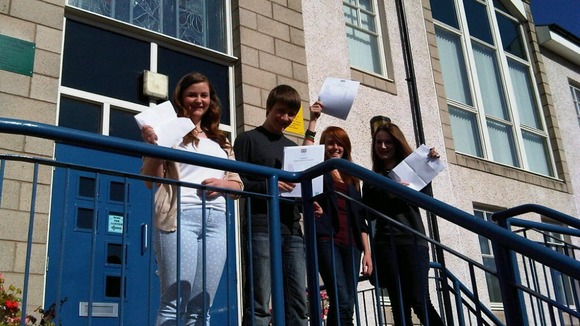 A spokesperson from Education Institue of Scotland (EIS) said that although it's difficult to compare results year on year, Scottish pupils have delivered a string set of results in their exams this year. They added:
"This year's results also show that Scotland's qualifications framework remains robust, and continues to support Scottish education and allow pupils to earn certificates that are valued by employers and further and higher education providers. While there will be challenges ahead for schools, teachers and the SQA as they work to implement changes to the qualifications framework in the light the new National Qualifications and the Curriculum for Excellence, the foundations of the system remain in very good condition."

"Overall, these results show another year of great success for Scotland's pupils and for our education system, and we should all take part in celebrating that success. Scotland's pupils, and their parents and teachers, should be proud of the good results that our young people have achieved for themselves in their exams this year."
– EIS Spokesperson

The Education Secretary Michael Russell, has congratulated Scotland's school pupils, he said:
"This has been another successful year which is testament to the hard work that pupils have put into their courses.

"Through Curriculum for Excellence, we want to ensure that young Scots have an even greater platform to maximise their chances of success in the global jobs market and that Scotland is the best place in the world to start their working lives.

"Of course, as well as being a time of celebration for many, this is also a time of uncertainty for others. Rest assured, help is available through the Exam Results Helpline on 0808 100 8000 for those who may not have got what they needed.

"We have guaranteed every 16 to 19 year old a place in education or training through Opportunities for All and Helpline advisers are on hand to talk young people through the options available to them, should it be further study, a training place or employment.

"Behind today's statistics are thousands of individual young people, each with their own set of results and ambitions for the future. Today is a day to celebrate their achievements."
– Michael Russell MSP