EU regulations to ban a substance that is used in this country to control bracken could threaten future grouse shooting seasons.
Asulam was banned by the EU's European Standing Committee on the Food Chain and Animal Health following safety concerns over aerial spraying by spinach growers in continental countries.
But the Moorland association say banning the only effective bracken control herbicide will change the face of Britain's countryside. They say the move will devastate wildlife and destroy land management worth around £100million a year.
They say that the heather rich grouse moors will be destroyed and completely over taken by bracken.
As heather is the only thing grouse eat, grouse could disappear from our moorlands.
The Brussels' legislation means this is the last summer land in Cumbria can be sprayed with Asulam, leaving tracts of precious countryside vulnerable to massive bracken infestation.
Robert Benson is the conservation manager for the Lowther and Lonsdale estates in Cumbria he says it's 'European bureaucracy gone mad." He added:
"How can herbicide which has been safely used here for 35 years be sacrificed in the name of spinach?"

"Rare wildlife and habitats, including red list endangered species, will face extinction once bracken swamps their breeding ground. The impact on grouse management, jobs and ultimately how moorland looks will be dire.

"Around 5,000 acres of our land is at risk. We've already been hit by some of the wettest weather on record, bad news in itself for breeding birds.

"Game can't be shot on Sunday, which means the glorious twelfth gives way to the thirteenth this year, and you can't help thinking there's an unlucky resonance."
– Robert Benson

He say without the government-approved chemical, countryside and rural livelihoods would be put at serious risk.

Mr Benson added that last year may have been the last good season for unique wild red grouse.

Moorland Association vice chairman George Winn-Darley, who manages 6,500 acres of North Yorkshire heather moorland, explained three quarters of the world's heather moorland is found in the UK. He added:
"Without Asulam, we would have already lost 50 per cent of it.

"Designed to safeguard continentally grown spinach, the ban will be devastating to our rural economy as moorland gives way to the suffocating effects of bracken.

"Grouse breeding will be badly hit, along with the shooting industry, which is worth over £67 million in England alone, creates 42,500 days of work a year and supports over 1,500 jobs.

"MA members spend vast sums of money managing the moorland habitat. So much is at risk, including 46 upland bird species."

"The EU ban is causing furore in UK farming and conservation circle, Its legislators seem to be throwing the baby out with the bathwater."
– George Winn-Darley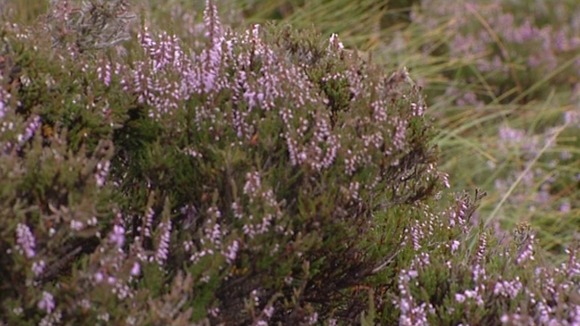 The bulk of the country's moorland lies within key tourist areas and has Site of Special Scientific Interest status. Ironically, is protected under European law for plants and birds.
Bracken control on grouse moors has seen a 60 per cent reduction in the blood-feeding ticks responsible for life-threatening Lyme disease.
The Government department DEFRA lost a vote in the EU appeal committee in September to try and get the decision to ban Asulam over turned. The ban will come into force in December this year, they are now trying to get emergency approval to use Asulam for bracken control, in a statement they said:
"Asulam is important for the control of bracken. We are continuing to support efforts to secure its approval by Europe, with appropriate conditions to protect people and the environment from harm. In the meantime, we are working within the present rules to ensure its continued safe and effective use."
– DEFRA