Illegal cockle picking is under the spotlight in Dumfries and Galloway.
For the past year it has been illegal to cockle pick anywhere on the Scottish side of the Solway because of over fishing in the past.
Marine Scotland currently regulate the waters but some believe that the police should have more powers to deal with those who flout the ban.
Many people believe that the ban is being widely ignored and illegal cockle pickers are putting their lives in danger and the lives of members of the rescue services.
Now local politicians, residents, the police and Marine Scotland are meeting to discuss how best to control the issue.
Dumfries and Galloway MP Russell Brown said:
"This meeting is an important first step in sorting out this problem. But people need to see quick and decisive action following it, because a talking shop won't do. Everyone accepts there is a serious problem, but until now the Scottish Government and police have been pointing the finger at each other.

"That has to stop and the illegal cockling gangs need tackled. I've already spoken with local police to discuss their concerns and I hope the Scottish Government will now accept responsibility and start dealing with these gangs. I know that the police are more than willing to support Marine Scotland in stamping out this illegal activity."
– Russell Brown MP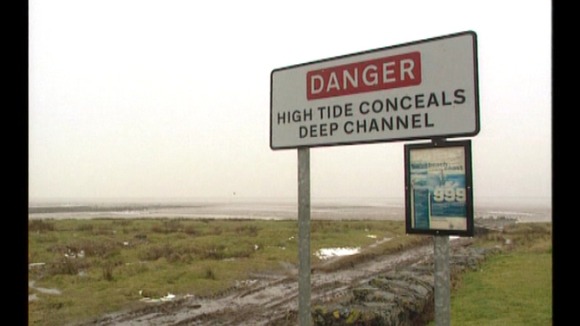 Dumfriesshire MSP Elaine Murray has said that despite the ban being brought in to protect stocks, the longer the illegal activity continues the longer it will take the stocks to return to their sustainable levels.
"This could be devastating to future cockle fishing in the area. It is now clear that the Solway coast was closed to cockle fishing last year without any plan for how they would stop people from breaking the ban.

"We need to see two outcomes from this meeting - action to clamp down on illegal cockle fishing, but also steps taken to re-open the Solway Coast to sustainable cockle fishing as soon as possible."
– Elaine Murray MSP