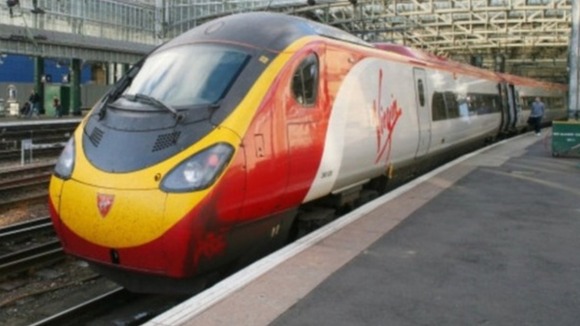 After 15 years Sir Richard Branson's company has lost the West Coast Mainline franchise. The Government announced this morning the FirstGroup will take over the running of the London to Scotland route.
"The Government decision to award the West Coast Main Line Franchise to FirstGroup is extremely disappointing for Virgin, and for our staff that have worked so hard to transform this railway over the last 15 years. We submitted a strong and deliverable bid based on improving customers' experience, increased investment and sustained innovation. To have bid more would have involved dramatic cuts to customer quality and considerable fare rises which we were unwilling to entertain."
– Sir Richard Branson

The last 2 times UK government turned a Virgin bid down the companies they accepted both went bust http://t.co/FlecpEEy

The Rail Union RMT said it will mount a massive campaign to defend jobs and services. They will ballot for industrial action claiming FirstGroup won the InterCity franchise from Virgin on the basis of 20% cuts across the board and a billion pound black hole.
"FirstGroup and the Government should be left in no doubt this morning that RMT will mount a massive industrial, political and public campaign to stop any attacks on our members jobs and the services that they provide to the travelling public as a result of this franchise award. We are already preparing a ballot for industrial action in light of the threatened job cuts."
– Bob Crow, RMT General Secretary

Craig Johnston from the RMT UNion spoke to ITV's correspondent John Bevir, he was critical of the news.

However, the Department of Transport claimed the decision would improve the service for customers.
"The new franchise would deliver big improvements for passengers, with more seats and plans for more services."
– Theresa Villiers, Rail Minister

Carlisle's MP John Stevenson welcomes the announcement and says he'd like to see improvements in many areas.