Deputy Prime Minister Nick Clegg has been visiting a Jedburgh based business today.The Liberal Democrat leader has been meeting staff and bosses at coat hanger manufacturers Mainetti.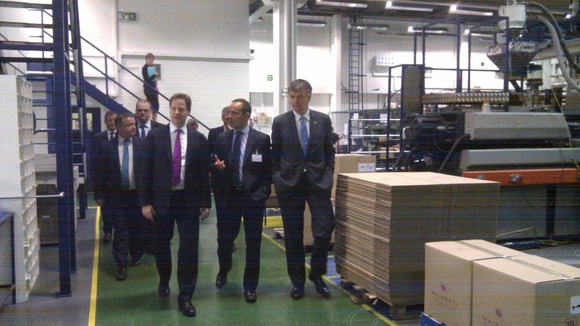 He met with local MP and Secretary of State for Scotland Michael Moore to see how companies in the Borders remain successful.Mr Moore said:
"As a coalition we are focussed on getting manufacturing away from the South East of England. We have a higher percentage of people manufacturing in the Borders than elsewhere in the UK. Companies like this are a great success story, and shows we can still do manufacturing, and Iwant to see more."
– Michael Moore MP