Pigeon-fancier Linda Hay from Dumfries is enjoying success in the bird racing world... less than two years after first getting involved. She recently achieved the rare feat of winning two regional races back to back, with a father and son pigeon. She says being around birds all her life has helped her.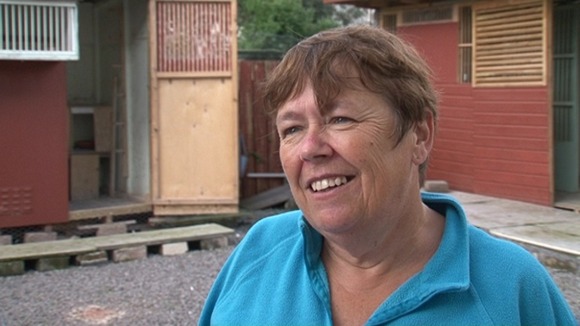 "My dad had them, my brother had them, and my father-in-law was a flyer. My son has one too. They've always been around me. And racing them just came to me. It seems to be very popular at the moment so I thought, I'll give it a shot and see how I get on!"
– Linda Hay

Linda says the world of pigeon racing tends to be populated, generally, by men. She's the only woman to be part of her local group, The Nith Valley Racing Club.
"It's surprising how many ladies are saying to me 'well done, you're doing well with your pigeons.' It's one for the women, showing the men how to do it! But, really, it's just a bit of banter at the club. The men at the club are lovely guys."
– Linda Hay

Linda will continue her racing, after winning three so far this year. Her ultimate goal is to win a national race. Jonny Blair sent this full report: