Cumbria Fire Service is only the second in the country to offer thisprogramme which will provide the youngsters with recognised professionalqualifications including BTECS and diploma's. Adrian Buckle from Cumbria Fire and Rescue said:
This is about us being able to invest in local youth. These eightapprentices are of an exceptionally high calibre and hopefully we aretraining career firefighters here. We are certainly giving them trainingand skills that will give them a much brighter future."
– Adrian Buckle, Cumbria Fire Service

This is part of a wider initiative within the County council that has beenrunning for the past two years. So far 48 apprentices have been taken onacross all departments- nearly thirty of whom are now being directlyemployed by the council on a fulltime basis. Karl Relph was one of the first to be accepted onto the scheme last year, he is now employed as an administrator for the Fire Service.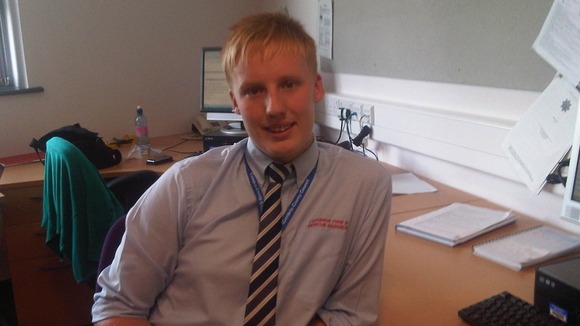 The apprenticeships really do work. I'm now qualified to industrystandards and was able to get the practical experience I needed to get mycareer off the best start."
– Karl Relph

For today's new recruits the journey is just beginning. Sam Findlay is one of the eight beginning her training today:
I could never have dreamt of this a year ago. To be working towards acareer I am passionate about and serving my community at the same time isamazing"
– Sam Findlay, Apprentice Fire Fighter

Cumbria County Council are currently advertising for a new intake ofconstruction apprentices, applications can be made via their website.