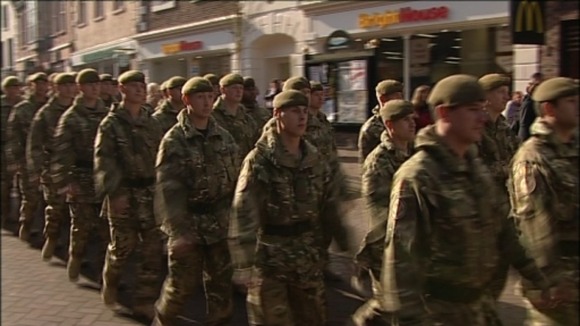 Military chiefs are teaming up with Cumbrian health and council services to find better ways of helping forces veterans and their families.
Cumbria has more than 40,000 military veterans, representing one of the highest proportions of the population in the country. A networking event at Carlisle Castle today will look at ways of supporting the families of serving personnel while their loved ones are abroad, and at helping those leaving the military to adjust to civilian life.
"The full extent of the impact of service in the field in today's unusual wars is only now becoming apparent. We owe it to these men and women, to their families and also to their communities who must share their burden that re-entry to everyday life is as normal as possible."
– Prof John Ashton, Cumbria's Director of Public Health

NHS Cumbria is currently conducting a Health Needs Assessment of ex-military personnel living in the county. This will target veterans who've served in Northern Ireland, the Falklands, the Gulf wars, Iraq and Afghanistan.