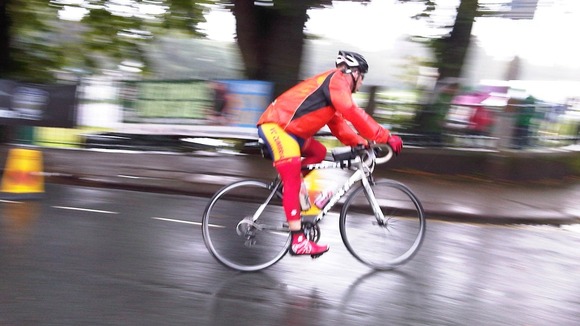 The bad weather conditions in Cumbria didn't stop more than 1,000 cyclists taking to the roads in the west of the county to raise money for charity.
It's the second Jennings Rivers Ride and thousands of pounds were raised for the Cumbria Community Foundation.
The charity provides grants to the more disadvantaged people in Cumbria.
In order for everyone to have the chance to participate there were three routes of different lengths. There was an 11 mile family friendly route around Derwent Water, a 40 mile middle route and an 85 miles endurance test for those want to push themselves.
"The whole thing about this ride is having fun and camaraderie and as long as people are keeping moving and they stay warm.

"There are food stations and people look out for them, a couple of people have retired but no everybody seems to be having a good time.

"All of the money raised will go into the pot to help out those in the county who really need it."
– Andy Beeforth, Cumbria Community Foundation