Schools in Cumbria face 'significant financial challenges' over proposed changes to how government money is allocated according to the County Council leader, Eddie Martin. Around 260 million pounds is given to the county council every year. It then has to work out how to divide that sum between the schools in the county.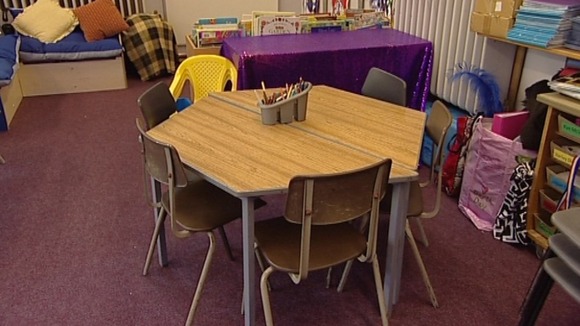 At the moment 37 different factors are taken into consideration to make that decision, but that could be cut to just 11 factors - which would include things like deprivation and the number of children with special educational needs.
The government claims it would make the funding process more open and accountable, but critics argue it removes the flexibility needed in a county such as Cumbria.
Council leader Eddie Martin has called for more time to implement the changes because of problems created by the rurality of the county.
He has said that the council would try everything possible to not have to close schools.
But Westmorland and Lonsdale MP Tim Farron thinks that school closures could be a real possibility. He argues funding changes could lead to around 30 small rural schools facing closure.
"These schools are the lifeblood of the community and are vital to village life for many places across Cumbria. The thought of nearly 50 of them closing is something I cannot and will not accept."
– Tim Farron MP

One option available to the Council is giving the same lump sum to each school. The figure of £70,000 is now being looked at.

That would mean the majority of schools would get more money rather than less but the worst hit schools could have more than 30% taken off their budgets.

A consultation with the schools forum has now been launched.

For more on this story click here