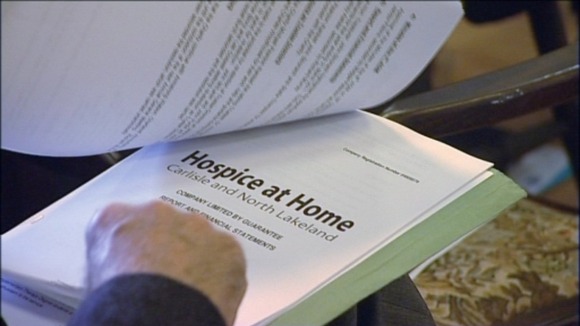 A Cumbrian charity which looks terminally ill patients in their own homes has reached the final of a national competition.
Hospice at Home, Carlisle and North Lakeland, are one of the final 23 and if they secure enough votes will win a £250,000 Persimmon home which they would then sell.
It costs the charity £11,000 a week to run its services and winning the home would give it a bit more breathing room and could give them opportunity to expand.
The competition would be a bonus to us, it would give us a bit of extra money that we could actually consider where we spent it much more carefully.

"At the moment we keep the charity going on a day-to-day basis but to have that money would be a real bonus to us and allow us to just think a little bit more about what we needed extra, what the patients, what the families needed and we would be able to look after people that little bit better."
– Sheila Thompson

See below for the full video report.